The Future of Travel After 2020
As an avid traveler and newbie travel blogger, I have been thinking about the future of the travel industry in general and travel blogging in particular after 2020. I have been reading many magazines and publications, watching the latest news, and simply analyzing everything ( thanks to having more time due to being isolated at home and being partially unemployed). Initially, I wanted to create this list of predictions just for myself to be able to focus on the things which matter and not waste my time. But at some point, I realized that for others it might be also interesting to read. Having a background in software engineering, I might be able to look at things from a different perspective. Especially topics related to sustainable tourism and CO2 emissions.



The first part of this blog post is dedicated to the current situation in the world and its consequences on the travel industry and travel blogging. In the second part, I will go a bit further, and highlight the problem we are facing with pollution and global warming and how technological advances in the next 10 years will shape the future of the travel industry.

Please be aware that I refer in this article to the travel industry in general including business travel, short-distance domestic travel and not concentrating only on tourism and leisure travel.


Travel Industry in 2020-2022

No international travel until 2021 (earliest)
I think only the privileged people will be able to travel internationally starting from the end of 2020 or early 2021 (e.g. having an immunity passport or something similar). This doesn't include traveling inside the EU and the Schengen area. I hope I am wrong and we will be able to travel internationally much earlier.



Domestic and regional flights not earlier than Q3 2020

Well, in some parts of the world like Asia, the regional carriers have already started operating but I don't see it happening in Europe and the USA before August 2020.


Bankruptcies and Consolidations in the Travel Industry
Unfortunately, some businesses won't be able to survive this crisis despite the heavy financial help from the governments. I expect a wave of consolidations in saturated markets, meaning companies in a better financial situation will acquire their competitors who were not able to survive the current crisis.

People will avoid public transportation

I already see an increasing number of people choosing bicycles and electric bikes over public transportation (for obvious reasons). While many people will go to work on a private vehicle, others will try to avoid using cars in the city centers where there are not enough parking spaces. Eventually, people will get used to it and will set up a new trend.

Travel Blogging 2020-2022
Local travel bloggers who write about city life or outdoor activities in their region will be in a much better position than their competition known for international and adventure travel. Nobody is planning to go to Antarctica in the coming months or even years. Solo female travel will also be dead for the coming year or two. Who needs advice on how to get around Asia as a solo female traveler if you won't be even able to get there in the first place? Although some travel bloggers will be privileged enough to be able to travel internationally already in 2021, many of their readers, sadly might not. By saying travel internationally, I mean trans-Atlantic, trans-Pacific and other long-distance flights. Regional flights within Europe or the USA will be possible already in 2020.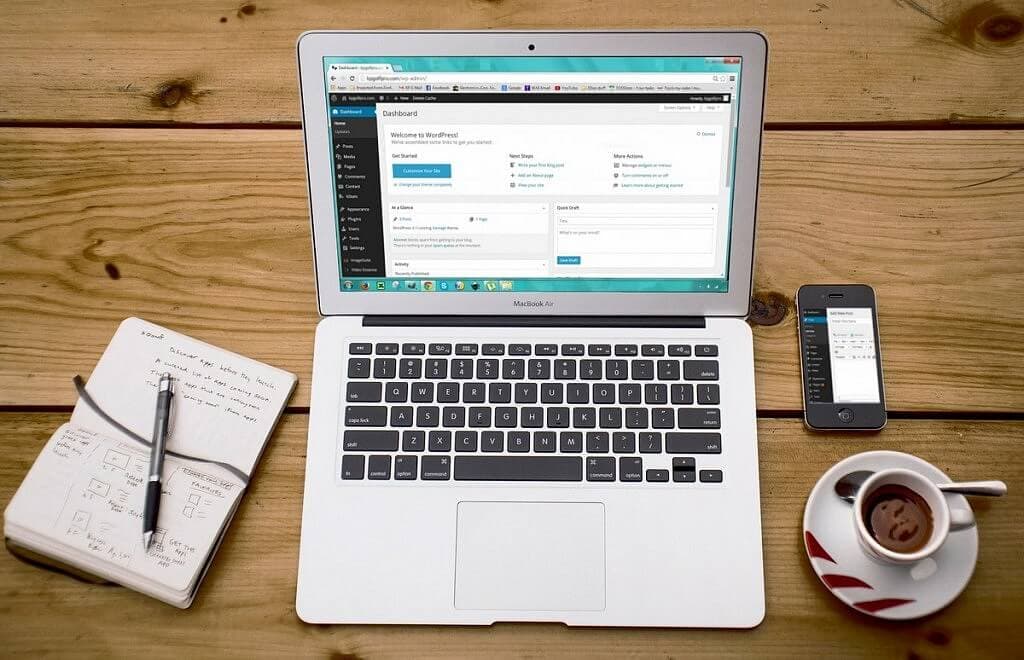 Established vs Newbie Travel Bloggers

There are thousands of travel blogs out there with hundreds or even thousands of new travel blogs emerging every year. Those newbie bloggers, who have just started their travel blog anticipating big earnings, will be disappointed. The majority of them will stop blogging altogether. Also established full-time travel bloggers will be hit hard during this period. The smartest and the most creative of them will adapt to the new realities and identify new opportunities. Some of them will either start their own online courses or consult small and medium companies on SEO, content creation, digital marketing, Pinterest and other things that established travel bloggers are usually good at.


The Future of Travel Industry after 2022

The good thing about life is that it is not always black or white, good or bad. If things are bad now, it means they will improve in the future eventually. I wish this will happen earlier than 2022, but the sad truth is that it will take time until the majority population on earth will get immunity either through vaccination or recovery after the infection. Below is my prediction for the next 10 years for the automotive industry, the airline industry, and business trips. I have chosen 10 years period because anything beyond that will be pure guessing not based on any solid facts.


Airlines and International Flights
Here is my best guess about what can happen to the airline industry in the next 10 years.


Back to normality possibly in 2022

I hope the situation will normalize earlier but I see a very little chance this will happen before 2022. Once international flights are back to normal, I expect a gradual rise in international travel and tourism in the following years.


Fierce battle to cut down the costs

An increased number of affordable electric self-driving cars and high-speed trains will lead to a drop in domestic and short-distance flights. Highly intelligent androids might replace human stewardesses and airport workers at check-in counters due to pressure to reduce costs.



Airplanes will become "greener"

The fight against CO2 emissions and possible CO2 tax will make the aircraft industry "greener". A new generation of efficient aircraft will be created which burn less fuel. Alternatives to fossil fuel will be explored. Well, this is a bit too optimistic for a 10 years period, but let's hope it will happen.


Around the world in 80 minutes
Well, it doesn't have to be 80 minutes. Realistically it will take a little bit longer, but tiring long-distance flights with multiple transfers will become eventually a history. This will become possible thanks to the supersonic jets (or something similar) for trans-Pacific and trans-Atlantic flights for premium passengers. Later it will become also accessible for passengers with a smaller budget, but I don't see this happening in the next 10 years.


Automotive Industry and the Road Trips
There are already self-driving electric cars on our streets. But have you ever thought about what will happen next? Maybe cars will fly or maybe not.

Here is what I think will happen to the automotive industry in the next 10 years:
Biometric technologies used in smart electric cars will reduce the number of stolen cars but may compromise your privacy.
You'll be able to drive long distances with high comfort and relaxation because your car will do all the hard work for you.
The Internet of Things and the Sensor Technology will decrease the number of car accidents (hopefully). But before that, the developers will have to fix all the security issues.
AI-driven smart parking will automatically find the closest free parking slot for you. Hmm, that would be actually pretty cool, because there will be no need to drive for hours in the hope to find a parking slot in crowded city centers.


Business Trips
More and more companies will allow or even require people to do home-office. The trend which has forcibly started in 2020 or even earlier will continue in the following years. Companies and big corporations will understand that work can be done remotely and there is no need for daily physical presence and micro-management. This will allow them to reduce costs on office space and be able to hire qualified people who don't wish to relocate. The term "Digital Nomad" will no longer refer to young 20-something people working on their laptops from hype hostels in Bali or Thailand. This will reduce traffic jams and high concentration of people in urban areas but put pressure on internet and cloud technology providers. Hint – think twice before buying an overpriced property in a highly inflated urban area.


Conclusion
Nobody knows what will happen in the future. I have listed my predictions based on the facts known to me at the time of writing this article. I am an optimist and hopeless dreamer and I hope everything will be back to normal eventually. Optimism helps us to go through difficult times and get out even stronger than before. Let me know what you think and share your thoughts. Feel free to share this article but don't forget to list this website as the source. Stay healthy and happy!

Please follow and like us: