The Most Beautiful Hikes in the Dolomites
The Dolomites are one of the most prominent mountain ranges in Italy and a perfect hiking destination in Europe. Located in northeastern Italy, they are part of the Southern Limestone Alps. In 2009, the Dolomites have declared a UNESCO World Heritage Site. A spectacular panorama and breathtaking views are not the only reason why the Dolomites are so famous. They are usually associated with the via Ferrata – protected climbing paths in the mountains. During the First World War, the Dolomites were the front line between the Italian and Austro-Hungarian forces. It was important to have protected paths through the minefields to help the troops move in difficult conditions. Permanent lines were fixed to rocks and ladders were installed during this period.
Where to Stay in the Dolomites
Your choice of accommodation totally depends on your hiking style and comfort level. If you plan to have multiple day tours and follow specific paths at higher altitudes, you can stay at mountain huts called rifugio. In most rifugios, you would need to share a room with other people. You might consider taking a light sleeping bag for hygienic reasons. Lack of privacy and comfort is compensated with breathtaking views and a magic atmosphere. Just imagine having a glass of Italian wine at a height of 3000 meters! One of the most visited mountain huts is the RIFUGIO ANTONIO LOCATELLI. It is situated directly at the famous Three Peaks of Lavaredo (ital. Tre Cime di Lavaredo). This hut is also family-friendly. If you prefer having privacy and comfort, you can opt to stay at local guesthouses in the valley. In that case, you would be able to conquer relatively smaller peaks as you would need to go down before it gets dark.

Where to Eat
No matter if you stay at rifugios at high altitudes or chose a guesthouse in the valley, you can expect to have delicious Italian food and wine. You might consider taking snacks for the way and a bottle of water which you can refill in the huts. The food in this part of Italy is different from the rest of the country. It is a South Tyrolian cousin which is also typical in Austria.

What to Take
Below I have listed some important items which you should consider taking with you to the Dolomites.
Headlamp for the tunnels or if it gets dark
Hiking Sticks
Light sleeping bag for the mountain hut
First Aid Kit
Rain and windproof jacket and pants
Outdoor emergency blanket
Helmet
Via Ferrata kit, if you plan to take some via ferrata routes
Hiking boots with a high ankle
Hat and sunscreen
Comfortable backpack
Great mood! This one is the most important

Where to start
The closest city located to the Dolomites is Bolzano. There you can also hire a local guide if you are not experienced in multiday hiking tours or the first time in the Dolomites. Alternatively, you can also start from the northern part of the Lake Garda (Lago di Garda).

Best Hiking and Via Ferrata Routs in the Dolomites
Below I have listed some well-known via Ferrata and hiking routs with a duration of 3-5 days. Hopefully, this information will give you some idea about where to start and get motivated.

Rosengarten Group (Italian: Catinaccio)
Rosengarten is known as the glowing mountains in Dolomites. When the sun goes down, the rocks of the Rosengarten shine in magical red lights opening up a great opportunity for photographers. The highest peak is the Kasselkogel at 3,002 m (9,849 ft). This group has 10 peaks, 5 via ferrata routs, 10 passages, and 11 huts. Below is an example of a 5 day tour with the huts you could choose.
Day 1: Rifugio Antermoia
Day 2: Grasleitenhütte (Rif. Bergamo)
Day 3: Rotwandhütte (Rif. Roda di Vael)
Day 4: Rotwandhütte (Rif. Roda di Vael
Day 5: Vajolethütte (Rif. Vajolet)
Brenta Group – Via delle Bocchette
Via delle Bocchette is the most famous via ferrata rout in the Dolomites. Its highest peak is Cima Tosa (3173 m). This tour usually takes 3-5 days and is a combination of various trekking and via ferrata paths. The starting point is the parking station at Rifugio Vallesinella (1513 m).
Day1: Tucket hütte (Rif. Tuckett )
Day 2: Alimontahütte (Rif. Alimonta)
Day 3: Agostinihütte (Rif. Agostini)
Day 4: Rifugiohütte (Rif. Brentei)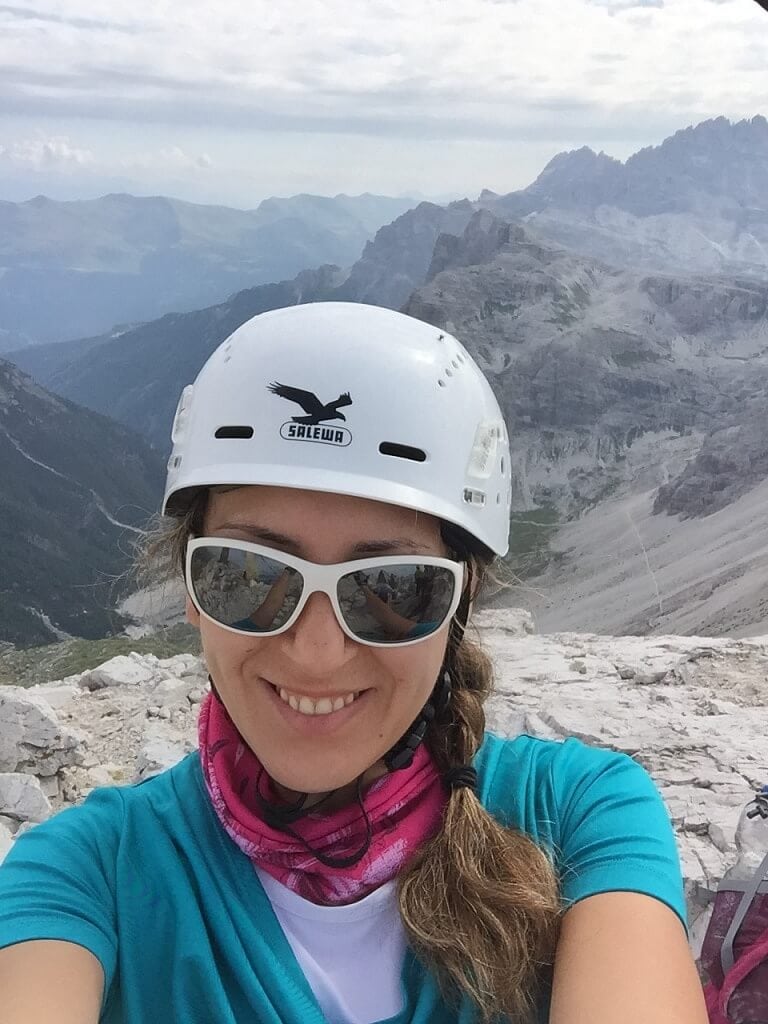 Sexten Group – Tre Cime di Lavaredo (German: Drei Zinnen)
Due to its shape, Drei Zinnen is probably one of the most beautiful and most photographed mountains in the world. You can choose to follow the old warpath, go through tunnels in the rocks and discover the real history of this place. You may stay in the following huts on the way:
Day 1: Dreizinnenhütte (Rif. Locatelli)
Day 2: Zsigmondyhütte (Rif. Zsigmondy Comici)
Day 3: Rotwandwiesenhütte (Rif. Prati di Croda Rossa)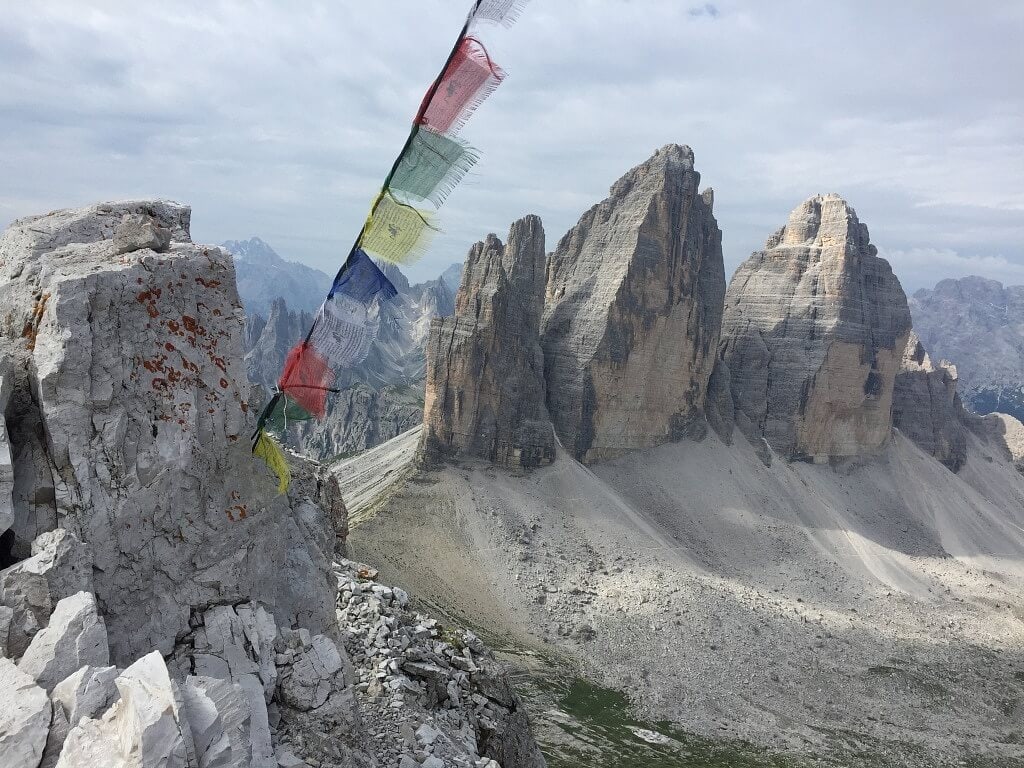 Conclusion

The Dolomites are a great destination not only for climbers but also for family hikers, mountain bike lovers, and skiers. Most of the huts are family-friendly and some paths leading to them have only moderate difficulty.
Did you know that the world's greatest mountaineer Reinhold Messner was born in South Tyrol in the heart of the Dolomites. He was the first climber to ascend all fourteen peaks over 8,000 meters (26,000 ft). He was also the first person to cross Antarctica and Greenland on his feet.
Please follow and like us: