Ultimate Seychelles Itinerary
Have you ever wondered which country is the safest in Africa? What if I told you that Africa is home to paradise islands with the most beautiful beaches in the world and super friendly locals? The name of these paradise islands is Seychelles. It is an archipelago island country in the Indian Ocean close to Madagascar. I always thought that Seychelles is so expensive that it is only affordable to the rich and famous. But imagine how surprised I was when I discovered that an avarage traveller who has limited budget can still have a wonderfull beach holidays in Seychelles. In my 2 weeks itinerary I will show you how to spend this limited time the best way you can (without getting banckrupt of course). If you have only 10 days for your vacation, it is still possible to relax and see the most imortant sights on the archipelago. I do not recomment to visit Seychelles for less than 10 days as there are simply too many great things to see and do there.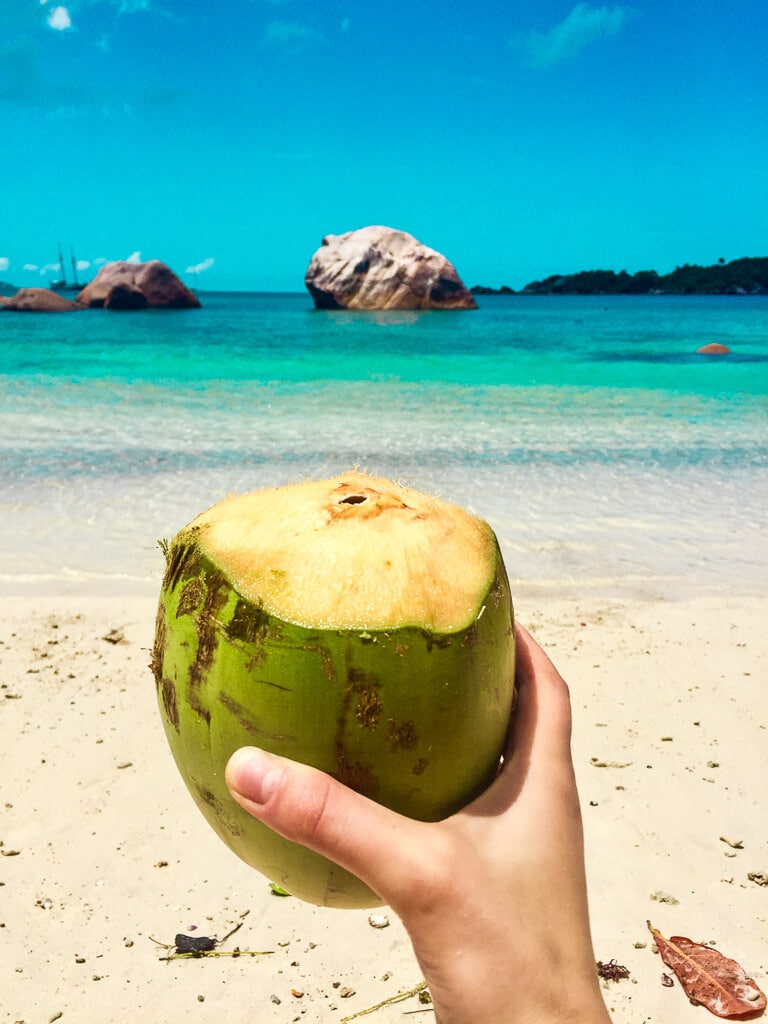 What to do and see in Seychelles?
Until the mid 20th century, Seychelles was under British control. Before that, it was also partially under French control which explains why both French and English are widely spoken here.
Seychelles consists of around 115 islands of different sizes, the majority of which are either private or aren't accessible easily. There are only 3 islands which are frequently visited by most tourists – Mahe, Praslin, and La Digue. The main island is Mahe, where the capital of Seychelles, Victoria, is located.


Seychelles Itinerary


Day 1: Arrival
Victoria , the capital of Seychelles, hosts the only international airport and the only port in Seychelles. It is the hub for island hopping and a getaway to the outside world. Most of the flights from Europe have a stopover in Dubai. After arrival in Victoria and passing through immigration, we had to hurry up to catch our fast ferry to Praslin. We booked our ferry tickets online because those thickets are usually gone quite fast.

Day 2-5: Praslin Island

Praslin is the second largest island in Seychelles and one of the most popular destinations for travelers. You can get there either by flying from the main island Mahé or catching a fast ferry. On Praslin itself, you can get around either by bus, by bike or rent a car. Public buses are a cheap and convenient way to get around the island, but you need to be prepared for some delays. Due to its manageable size, you can get to almost any point in Praslin in less than an hour.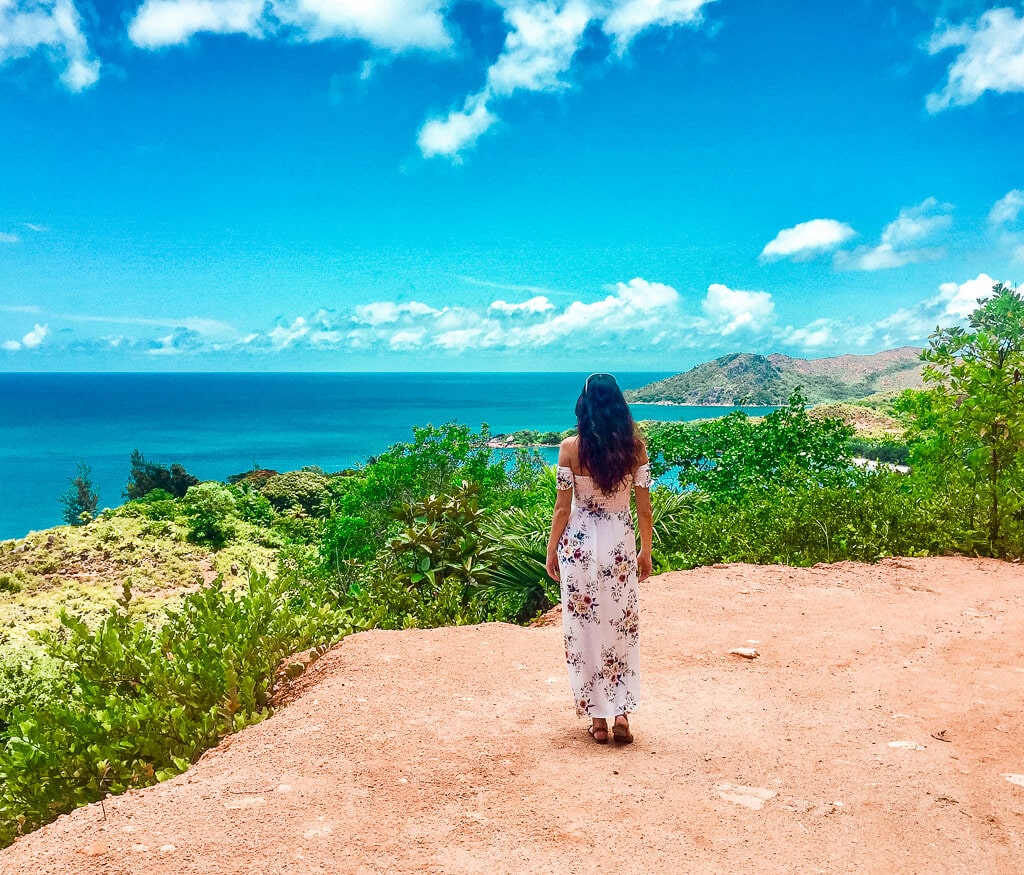 If you are on Praslin, you shouldn't miss Anse Lazio – a white sandy beach with turquoise calm waters, surrounded by palm trees and untouched nature. No wonder it is ranked as one of the most beautiful beaches in the world. Despite this, it is much less crowded than the equally famous Anse Source d'Argent beach in La Digue island. Another main attraction is TheVallée de Mai Nature Preserve – a renowned UNESCO World Heritage site, known for endemic coco de mer palm trees and vanilla orchids.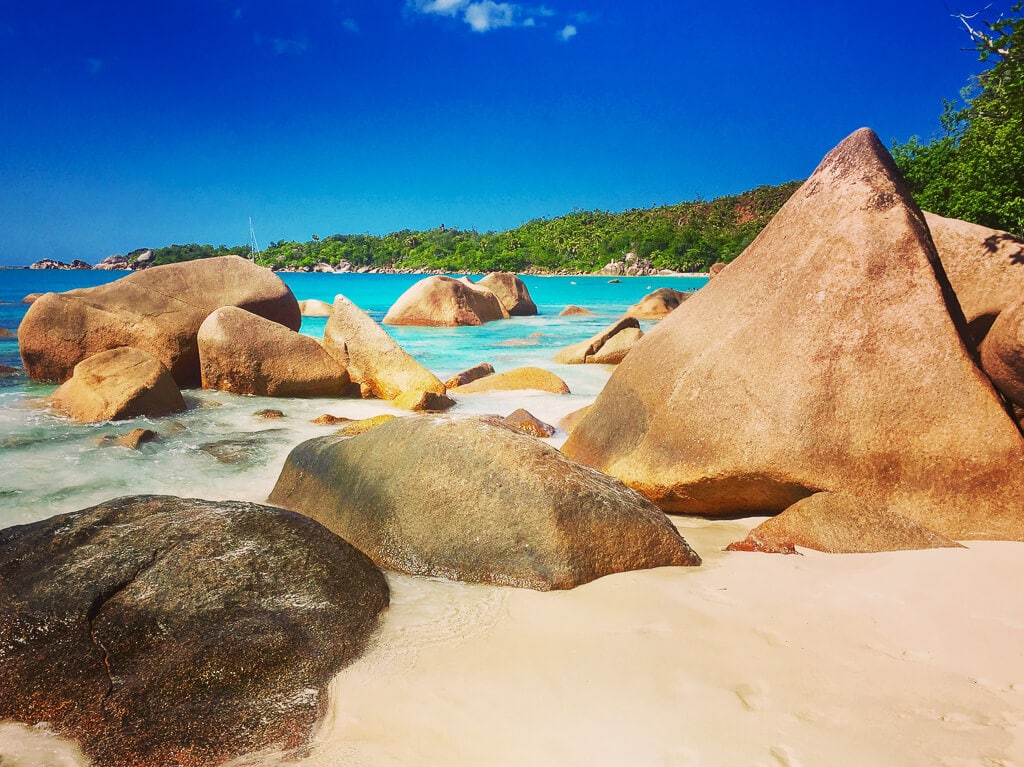 Day 6,7,8: La Digue Island

La Digue is Seychelles' third-most inhabited island. There is no airport there. The only way to get to La Digue is via the capital Victoria, then taking a ferry (usually via Praslin).There are very few cars in La Digue, and until recently, they were completely prohibited on the island. Tourists can rent bicycles right near the pier. Having only an area of 10 square kilometers (3.89 sq mi), makes it really easy to travel around by bike or on foot.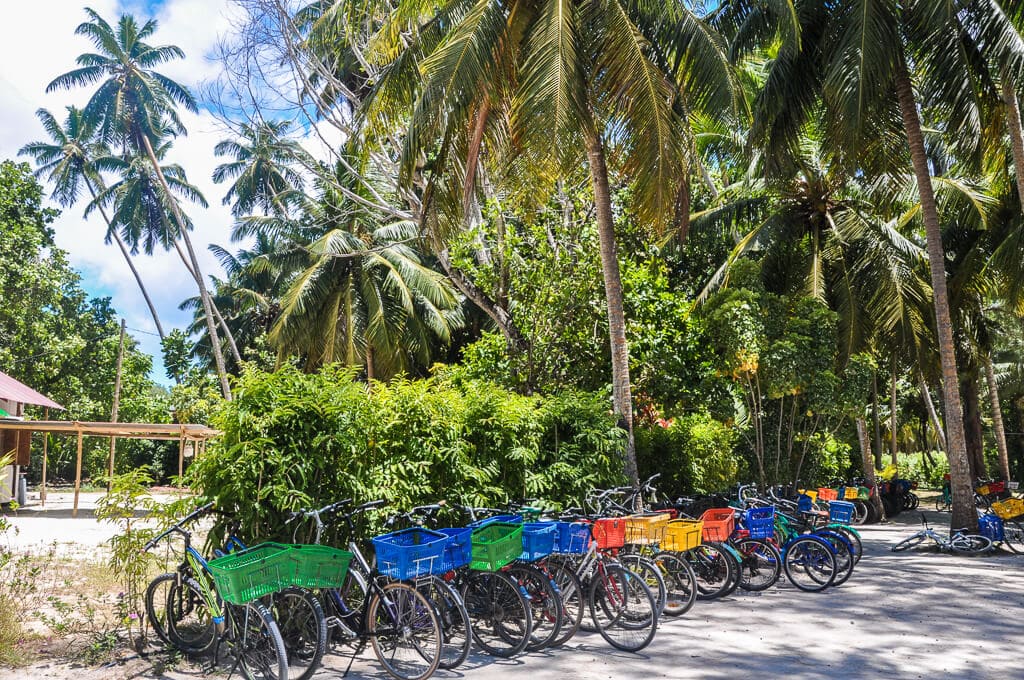 La Digue is the home to very rare and endangered animals and birds such as paradise flycatcher and the giant tortoise of Aldabra. Sadly, the endemic wildlife in Seychelles is threatened by animals that were brought here from abroad.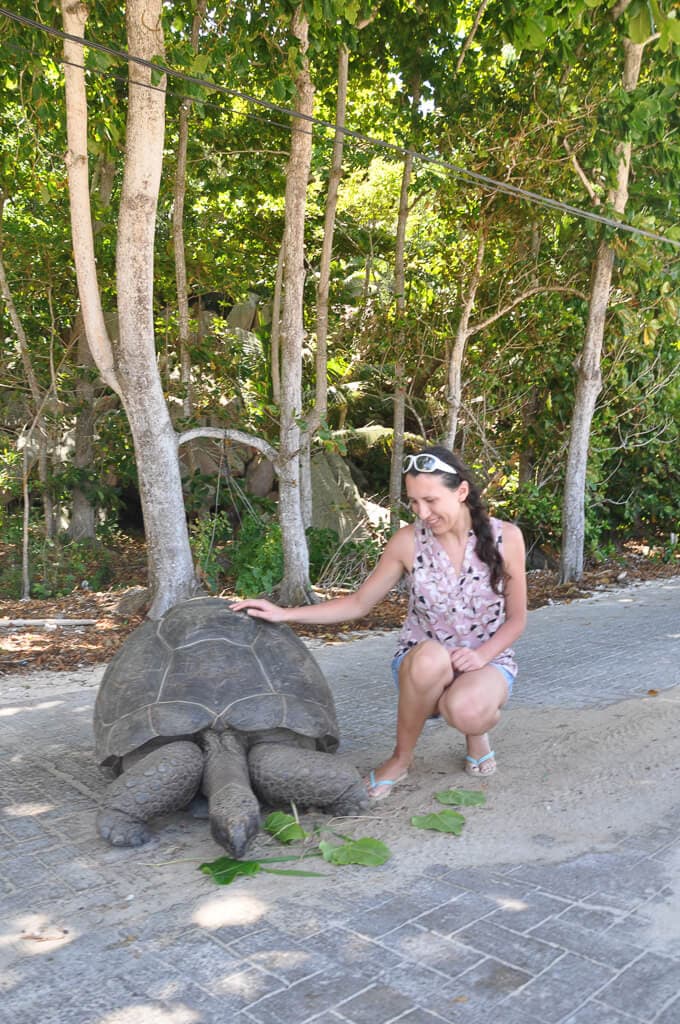 The main reason why many people visit La Digue is the picturesque beach Anse Source d'Argent. It is considered one of the most beautiful and most photographed beaches in the world due to its crystal clear turquoise waters and spectacular granite stones. Anse Source d'Argent beach is so popular that it usually gets crowded very fast.That's why I am recommending going there early in the morning to enjoy this marvelous beach all by yourself. You can also go snorkeling, diving and kayaking there.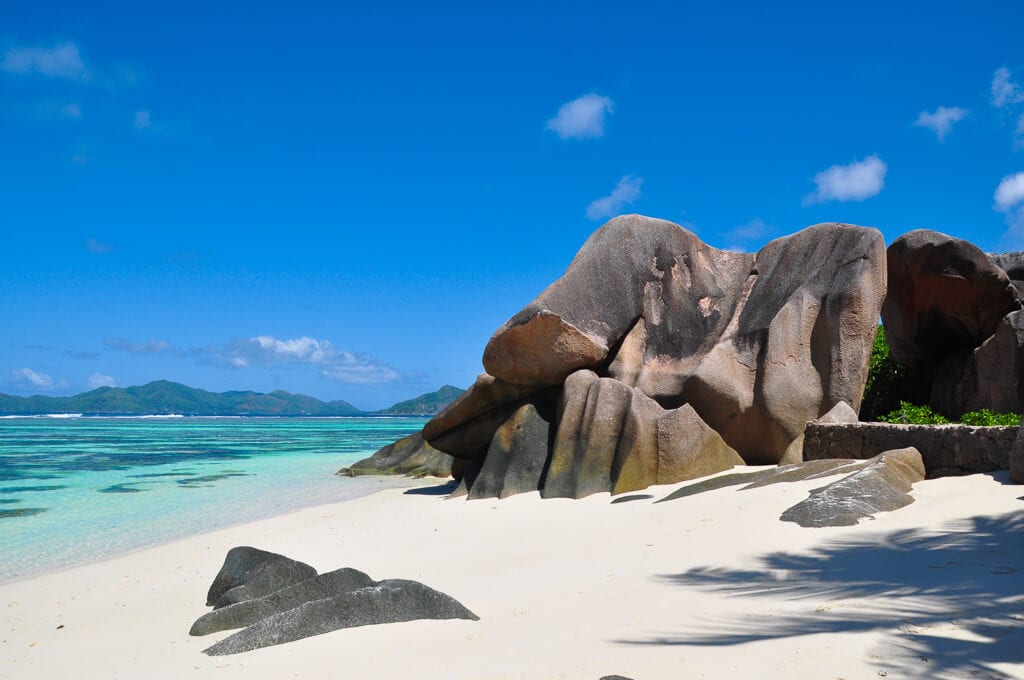 Day 9-14: Mahé Island and Departure

Mahe is the biggest and most populated island of Seychelles. It is the administrative and financial hub of the Republic.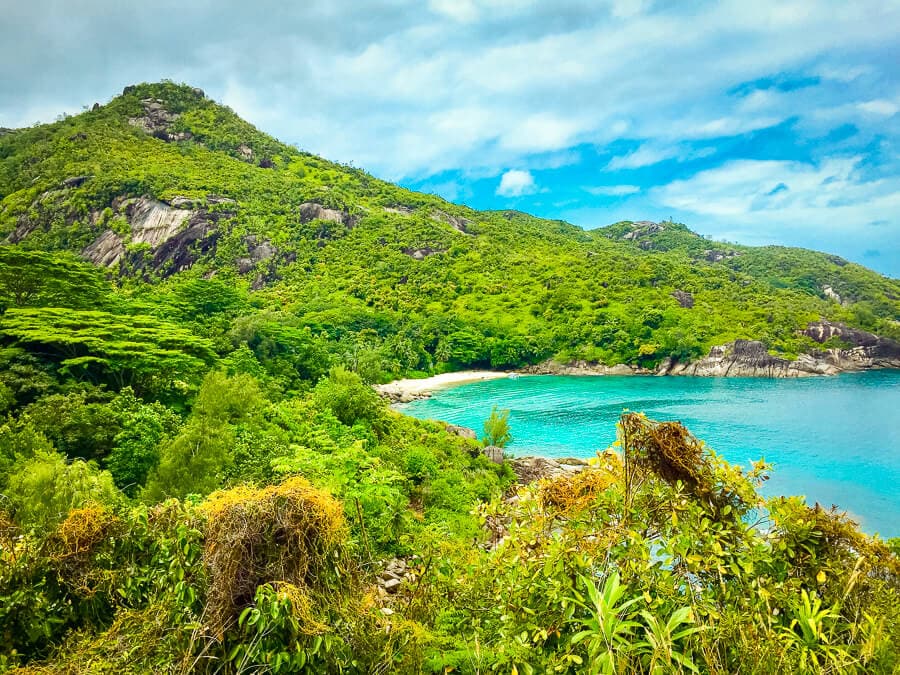 Practical Information

Outside of Mahe, there are very few restaurants, grocery shops, and nightclubs. So it is a perfect place to just relax and enjoy the ocean. It can be tempting to cook at home, to save some money but be aware that even grocery shopping is not cheap here.
There are t 3 official languages spoken in Seychelles: Creole, English, and French. The local currency is Seychellois rupee (SCR), however, some restaurants and hotels accept payment in Euros. There are ATMs in the airport as well as at major banks in Mahe, Praslin and La Digue.
Nudism is generally not acceptable on the beaches. Taxis to/from the airport can get expensive so it is a good idea to agree on a price for your journey before you sit in. Sometimes you can get a good deal just by talking to people and being friendly. As I said before, people in Seychelles are very friendly.


Interesting Facts about Seychelles
The capital Victoria is considered the smallest capital in the world.

Seychelles has the highest GDP per capita in Africa and also very high prices on almost everything.

One of Seychelles' most recognizable symbols is the famed Coco de Mer, the largest nut in the world. 'It takes up to 30 years for the Coco de Mer palm to bear fruit and then another 6 years for the fruit to mature.

Until recently, Seychelles was mostly attracting the rich and famous society from around the world. Many billionaire couples spend their honeymoon on uninhabited remote islands of Seychelles. Nowadays the government tries to make Seychelles a more affordable travel destination and also attracts people with a middle-class income.

The locals in Seychelles are one of the most friendly people I have ever met so far. I also felt very safe and welcome there.


Frequently Asked Questions
Do I need a visa to Seychelles?
Seychelles is a visa-free country for all nationalities (except for Kosovo passport holders). However, a visitor's permit on arrival must be obtained in order to enter the country. To obtain a visitor's permit, you need to show a valid passport, a return ticket, booked accommodation for the complete period of your stay (or an invitation letter), and a proof of sufficient funds (around $150 a day). The Visitor's Permit is issued free of charge and is initially valid for up to three months. The immigration office is very strict about sufficient funds and a return ticket. So you either need a printout from you bank about your current account balance or just have enough cash to show.

Are there sharks in Seychelles?
Shark attacks are as extremely rare in Seychelles. The costs of Seychelles are mostly visited by reef sharks which are harmless for humans. Nevertheless, for whatever reason sharks may always change their normal behavior and enter the shallow waters. You should always be aware of your surroundings and be cautious.

What is the best time to visit Seychelles?
Seychelles usually have a warm tropical climate all year around.The hottest months are December to April and the wettest are January and February. You can expect only short rain showers after which, the sun shines again. The months of April to May and October to November are the best for snorkeling and diving. During this period the water visibility is the best.
Please follow and like us: