What to see in Dubai during your one day layover
When flying to Seychelles with Emirates airlines, I had to change my flight in Dubai. I have decided to prolong my layover and spend one full day exploring Dubai before catching up on my next flight. As I had only one day to explore the city, I had to use my time wisely in order to see all the things I wanted to see or at least most of them. Already at the airport, I could feel that this is a very rich city. I could see big expensive Rolex clocks hanging around on the walls. My plan was simple: check out the highest building in the world, do some shopping in the world's biggest mall and have a look at the famous gold market.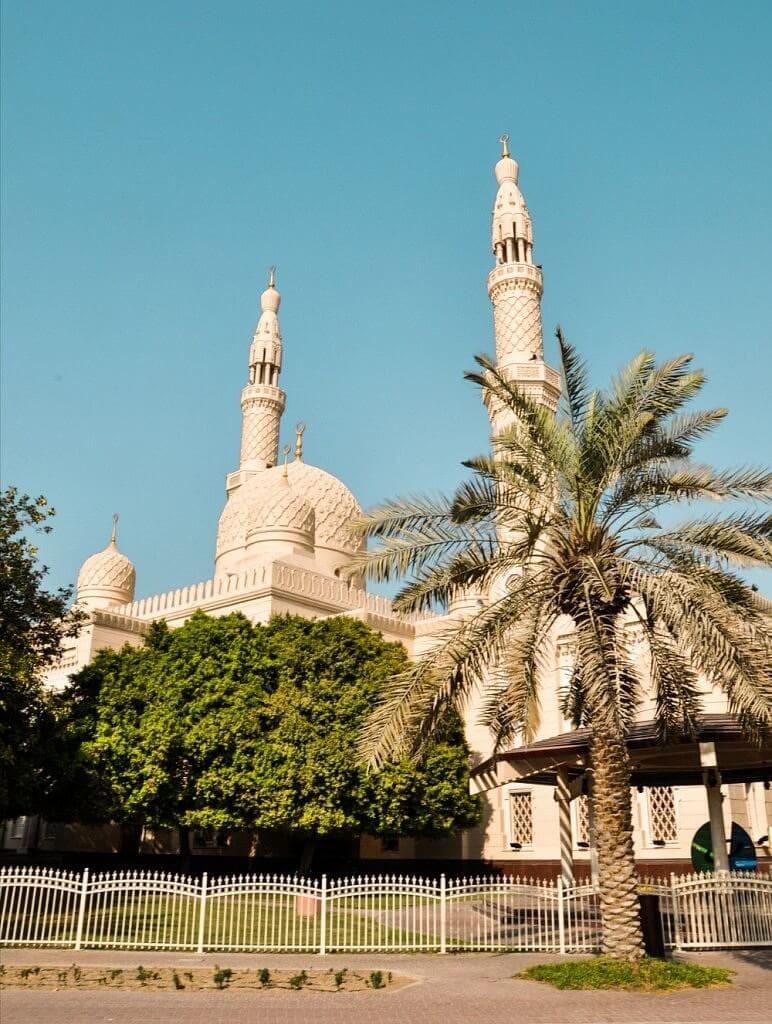 How to get from Dubai Airport to the city?

Dubai has great public transportation that can take you to almost all parts of the city directly from the airport. This is possible thanks to RTA – an advanced transport network of Dubai. You can download their app beforehand, in order to manage your transfers easily. I recommend buying a so-called nol Card. It will enable you to use Dubai Metro, Buses, Trams, and Water Buses with a single card or even paying for parking. The second option is a car rental, which is compared to other countries, super cheap here.


What to see in Dubai in one day


Visit Burj Khalifa – the highest building in the world

I have decided to spend my morning visiting Burj Khalifa – the highest building in the world (when writing this post). I have read in forums that it is super popular and there are huge queues to get in, so you always have to buy your tickets in advance. Surprisingly there was no queue when I arrived and I managed to get in without any problems. The view from the top was breathtaking. You could see skyscrapers rising in the middle of a desert, huge artificial pools, and Dubai canal. Someone told me that most people come here to watch the sunset. It must be an unforgettable experience to watch the sunset from there but I didn't know it back then.
Take a half-day guided tour through Jumeirah luxury district

In the afternoon I have decided to take a half-day guided tour which I booked in advance. The guide was originally from Sri Lanka but spoke fluent German and English. First, we visited the famous hotel Burj Al Arab, then Jumeirah luxury district and Jumeirah Mosque. The iconic hotel Burj Al Arab in the form of a sailing boat is the symbol of Dubai and pops up on almost every travel brochure about Dubai. The world's rich and famous stay here and enjoy the private beach in the middle of the sea having full privacy and comfort. I had time to only check out the nearest public beach (without swimming). It was September but still unbearably hot and the beach was empty. I assume most people go there swimming in the evening when the temperatures cool down a little bit. Then we set on a road again to the Al Fahidi Fort. On our way the guide was showing us some luxury villas and telling us that those villas belong to the jobless and "poor" citizens of the country. They get those villas for free from the government. I wish we had such social security. I wouldn't mind a luxury villa for free. How about you?


Visit Dubai Museum in the Al Fahidi Fort

Dubai Museum was built in the 18th century and it is located in the Al Fahidi Fort. The Fort itself is made of coral rock with a large courtyard leading to the museum entrance. It is situated in the south of Dubai Creek. The Museum in the Al Fahidi Fort is the main museum of Dubai and the oldest building in the city. In the museum, you will see how people lived in Dubai in the past, especially in the 18th and 19th centuries.


Cross Dubai Creek with Abra

Next, we took a ride across Dubai Creek. It divides the city into two historic districts – Deira and Bur Dubai. The ride with abra – traditional Arabic boat, was one of the highlights of the tour. The Creek played an important role in Dubai before oil discovery. It was the only harbor inside the city and also played a significant role in the fishing and pearling industry.


Try an ice cream made of camel milk

On the other side of the Creek, I had a chance to try an ice cream made of camel milk. Although during my stay in Dubai I didn't have a chance to ride a camel, I thought I would at least try an ice cream made of camel milk. It tasted a bit salty and had less fat compared to the standard ice cream made of cow milk. I didn't know what to expect but overall I liked it.


Explore the Spice and Gold Market

There were several hundred retailers here selling jewelry from precious metals such as gold and silver. Even if you are not a big fan of gold and jewelry like me, it is still worth visiting this place. Some of the items sold on the market were a real piece of art. Some necklaces were so big that they easily weighed several kilograms. It was truly impressive.

On the border to Dubai Gold Souk was located Spice Souk. The market was very colorful and pleasant to walk through. Here I tried the most delicious dates in my entire life. Seriously, if you love dates and oriental spices, Dubai Spice Souk is the place to go.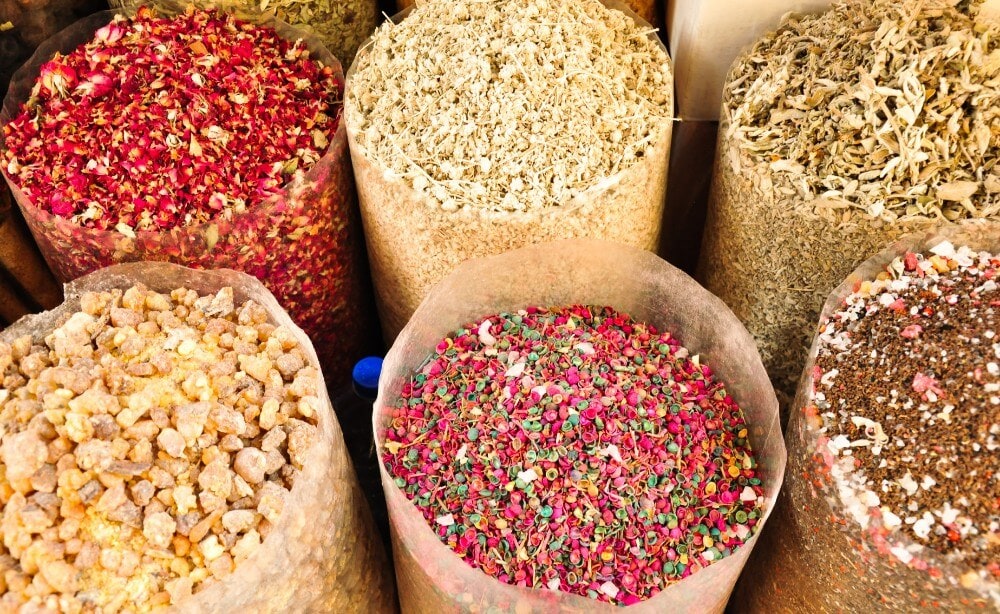 Go shopping in Dubai Mall

Dubai is an expensive city. Locals are so rich that they don't even have to work. As there is not much to do during the day and outside is unbearably hot, locals and some tourists are spending most of the day shopping. That's why one of the largest shopping malls in the world is located in Dubai and they build hundreds or even thousands of new shops every year. Shopping malls here have everything – cinemas, restaurants, even a huge aquarium, and an underwater zoo. In the hotels and the malls, most of the workers are from Asia, mostly from India and the Philippines.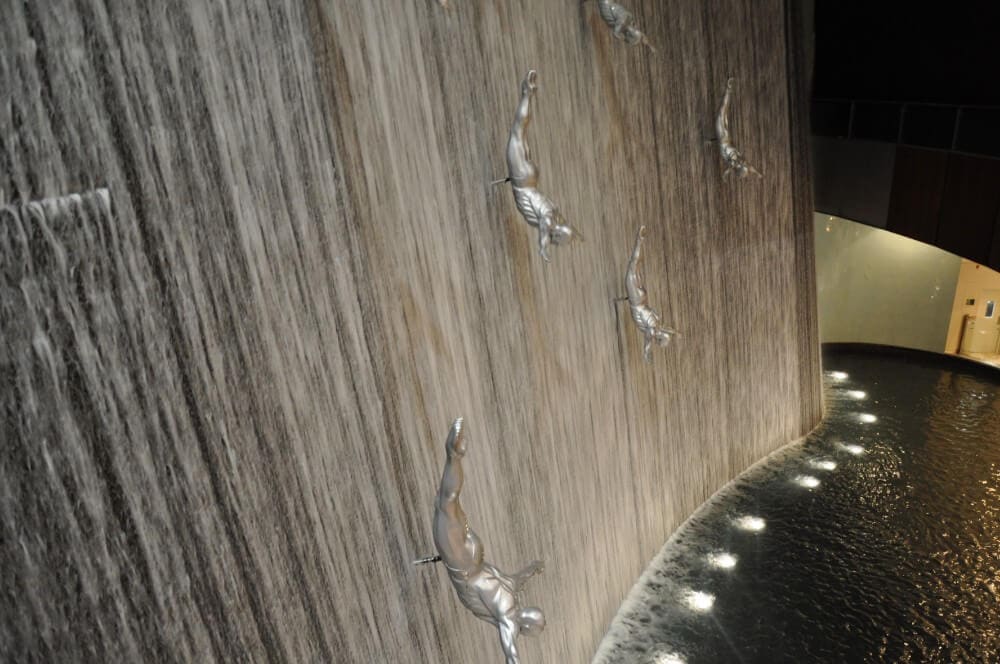 Please follow and like us: