Exciting things to do in Merida and Best Day Trips
Merida is the biggest city in the Yucatan peninsula and a real hidden gem for those who want to learn about the culture and history of this part of Mexico. Thanks to its colonial heritage and close proximity to famous Mayan ruins, there are so many things to do in Merida. It is a top destination in Mexico and absolutely worth visiting. Most of the sites are located in the historic part of the city which you can visit on foot. I personally really enjoyed my stay in Merida and never felt unsafe. The locals were very friendly and cheerful. Later I was told that even Mexican Cartels try to keep this place safe and do their business elsewhere. The reason is probably that most of their family members live here.
I am excited to share my personal recommendations on the best things to do in Merida. I hope you'll like it and have a wonderful time in Mexico.



Best Things To Do in Merida


1. Get to know Mexico's colonial past – Casa de Montejo

Casa de Montejo is located in Plaza Grande and was built in the 16th century. This mansion is named after Spanish conquistador Francisco de Montejo and his family, who is considered to be the founder of the city of Merida and conquerer of Yucatan. Nowadays Casa de Montejo is a museum featuring restored rooms, historic artifacts, and furniture as well as some artwork. The admission to the museum is free and offers a nice getaway on a hot summer day. I highly recommend visiting Montejo museum if you want to know more about Mexico's colonial past.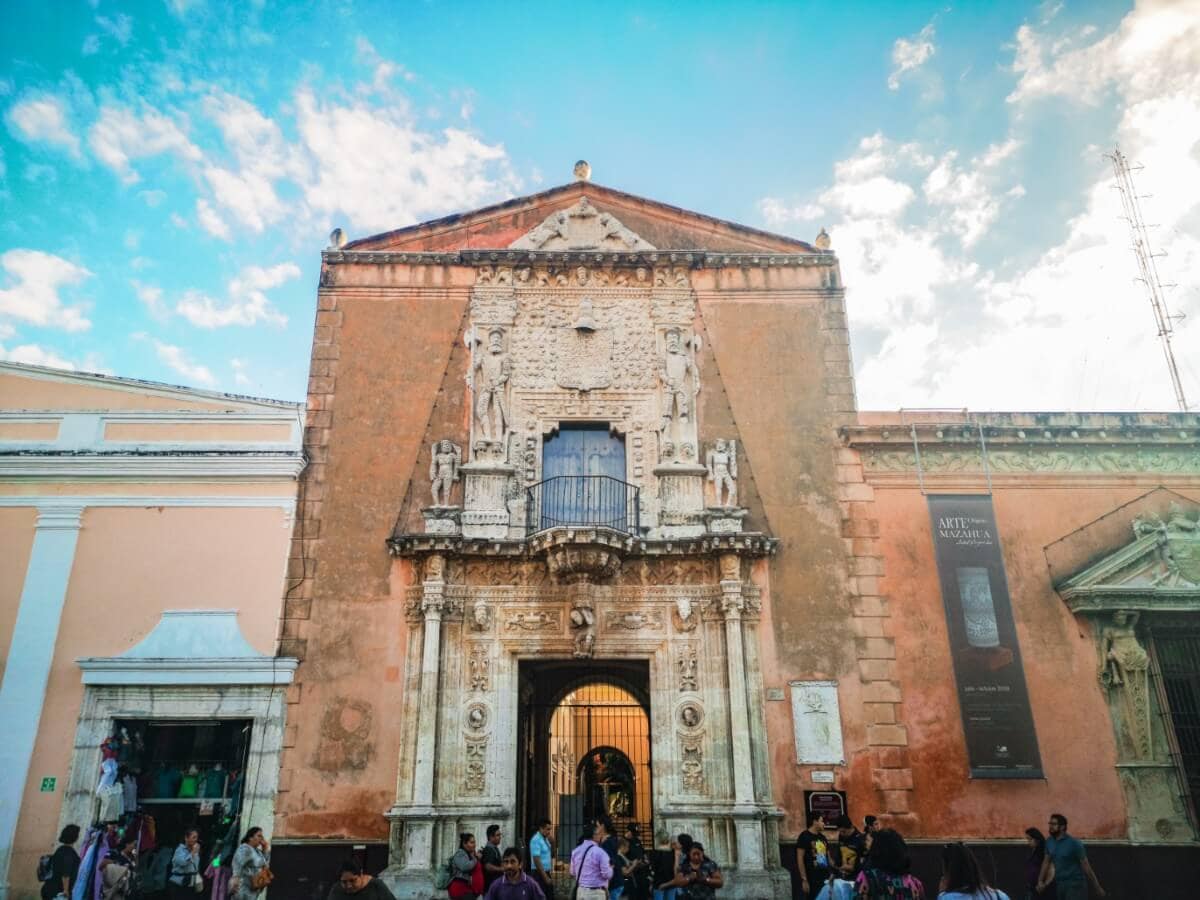 2. Visit the oldest cathedral in mainland America- Cathedral San Ildefonso


My list of the best things to do in Merida wouldn't be complete without Cathedral San Ildefonso – the oldest cathedral in mainland America. The Cathedral was built in the 16th century and is located in the main square of Merida where all the other major historic attractions are located. If you are lucky, you might see a beautiful light projection show on the cathedral.
It is considered the first and oldest cathedral built on mainland America. The interior and the façade of the cathedral is built in modest Renaissance style. The foundation, as well as some part of the exterior, is built from limestone which was taken from ancient Mayan ruins found in this region.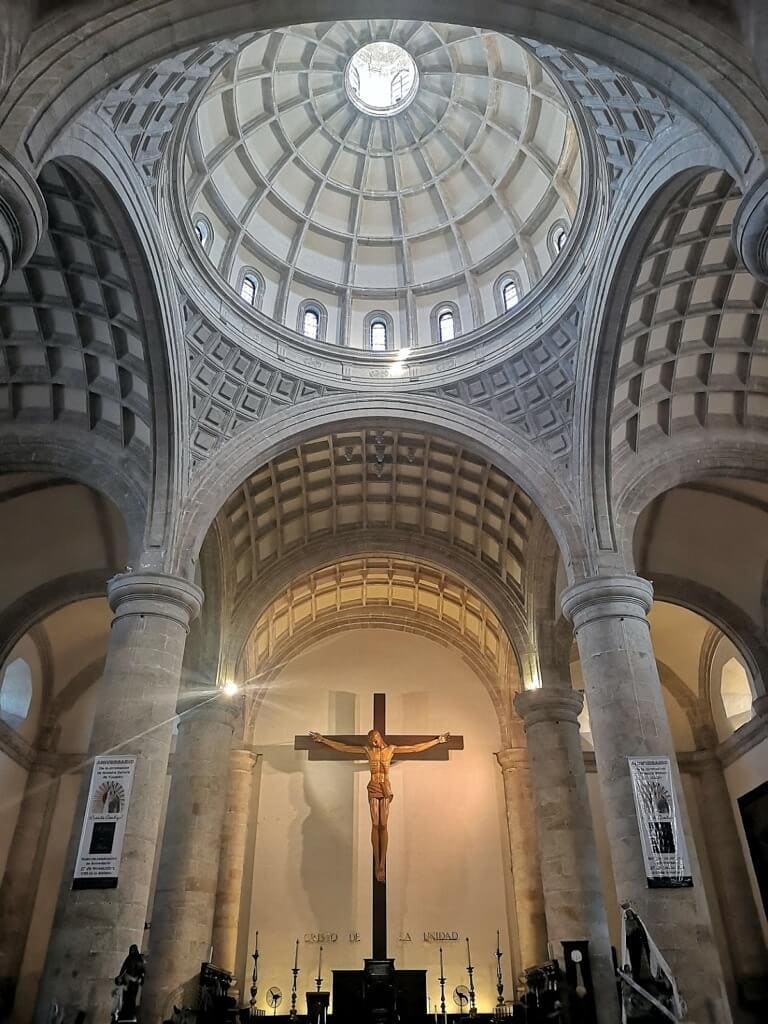 3. Get a glimpse of the history of Merida at Government Palace (Palacio de Gobierno)

Government Palace is also located on the main square of Merida on the left side of the cathedral. It is open to visitors for free and has a cozy inner yard. The whole interior is decorated with beautiful murals painted on the walls and artwork. I was really impressed by paintings representing the colonization of Yucatan and how Mayans encountered conquistadors.



4. Don't miss a weekly festival on Plaza Grande
Did you know that there is a festival every weekend in almost every Mexican city? Apparently, Mexicans love to celebrate and they don't need any particular reason for that. Every weekend the Plaza Grande in Merida becomes very busy with street food, craft fair, music, and folk dances. If you are here don't miss the famous Mexican Marquesitas which taste and look like crispy crepes. You can choose different toppings. My favorite is Nutella with Philadelphia cheese.



5. Join a free walking tour at Plaza Grande

Most of the top things to do in Merida are actually free such as the free walking tour at Plaza Grande. The Plaza Grande is the heart of Merida. Most of the city's historic buildings and offices are located here. Mérida tourism office organizes daily free walking tours starting in Plaza Grande in the early morning. The tour lasts about one and a half hours and provides information about the history and important buildings of Merida. Although the tour is free, it is highly appreciated to tip the guide. Remember, tipping is very common in Mexican culture and always expected.



6. Try Authentic Yucatan Cuisine in Merida

Merida is a great place to try the real authentic cuisine of Yucatan and trying out one of those dishes belongs definitely to one of the best things to do in Merida. Merida is the cultural, historic and administrative center of Yucatan. No wonder that it is home to some of the best authentic restaurants and cantinas in Mexico. Below I have listed my favorite places to try Yucatan food in Merida.

La Chaya Maya is well known authentic restaurant serving typical Yucatan dishes. It is decorated in traditional Mexican style and waitresses are wearing traditional white dresses with flowers. Mayan cuisine is similar to Mexican, however, the cooking style is a bit different. They make special sauces and flavors with unique taste. For example pumpkin seed dip or mole sauce. If you visit La Chaya Maya make sure to try some Yucatan specialties such as cochinita pibil (slow-cooked pork), relleno negro (black turkey stew), chaya drinks made of chaya leaf or try traditional Yucatán tamale wrapped in banana leaves.

La Negrita is a typical Mexican cantina which is very popular among locals. It usually has very nice live music in the evenings and gets full very fast. Make sure to go there a bit early or book a table. I totally recommend trying cocktails with mezcal and fresh ceviche (raw fish marinated in lime juice).

7. Gran Museo del Mundo Maya

There are also many cultural things to do in Merida. The Mayan World museum hosts a collection of more than 1100 well-preserved artifacts. Although the museum is located outside of the city center, you can easily get there by public transportation running along Calle 60 or a taxi. The contemporary building was designed in the form of a ceiba, a sacred Mayan tree, believed to connect the living with the underworld and heaven. I highly recommend visiting this museum along with Mayan ruins to get a full picture and understanding of Mayan civilization.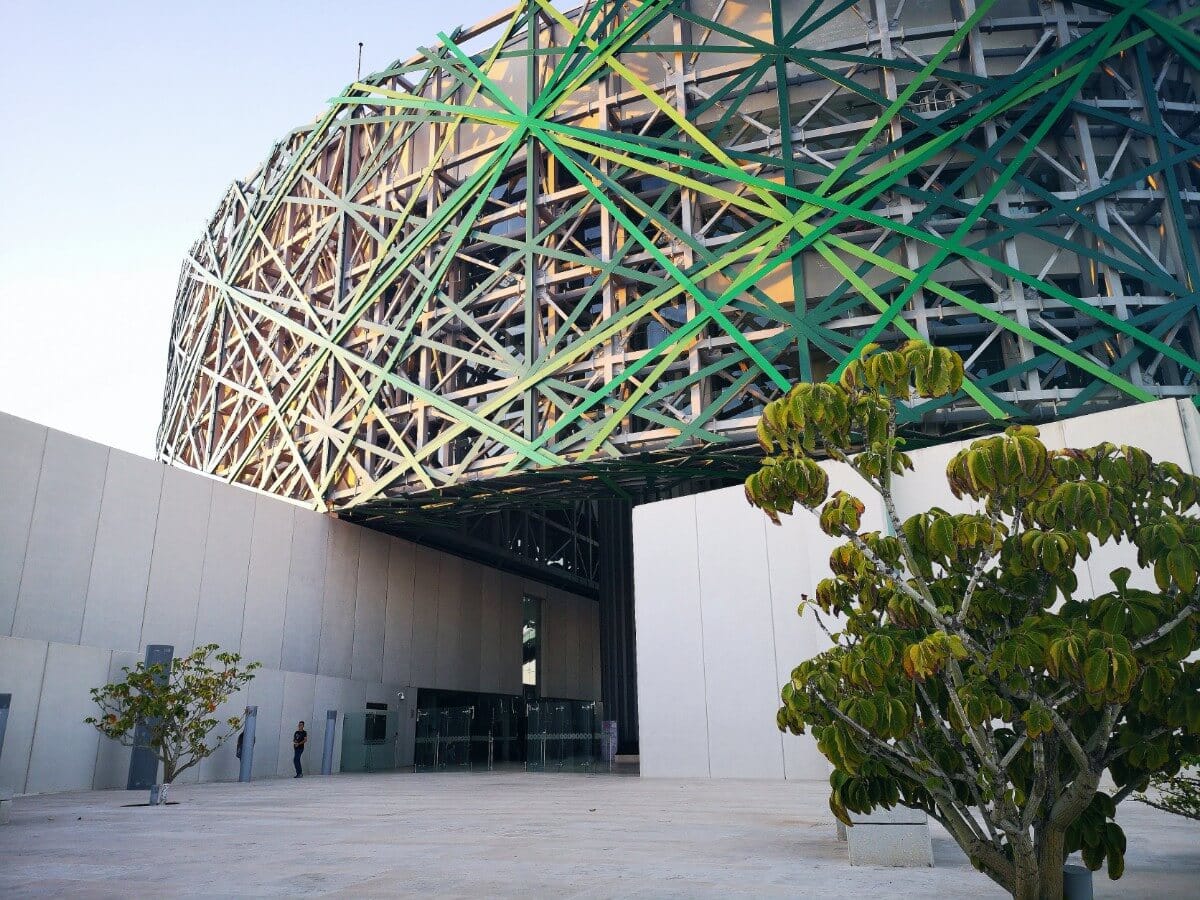 Related Articles
How to spend 10 days in Costa Rica

Top Day-Trips from Merida
You can easily spend a few nights in Merida and use it as a base to explore its beautiful surroundings. The sights around Merida are usually less crowded than the ones close to Cancun or Playa, making your experience more enjoyable. You can find here everything you need – Mayan ruins, cenotes, beaches, etc.


Take a swim in Cenote
Cenotes, Yucatan natural wonders, are natural swimming holes filled with fresh groundwater. They are formed by the collapse of limestone bedrock. Mexico's Yucatan peninsula has no surface rivers or streams. Instead, it has thousands of cenotes connected by underground waters. Cenotes were the only source of water in the jungle for the Mayan people and were considered sacred. Probably the most famous cenotes near Merida are the 3 cenotes in the jungle near Cuzama. They are not reachable by car but you can get there with a special horse carrier. There are dozens of cenotes near Merida and usually, less know ones are also less crowded. However, it doesn't mean that they are less beautiful or impressive. Don't forget to bring your snorkel gear and dry clothes to change into.




Have lunch in Hacienda

Haciendas are large estates or plantations that were created to harvest the sisal ( the fiber from the agave plant that was used to make ropes). Nowadays there are very few haciendas in Mexico which are still functioning. Most of them are either abandoned or used as a restaurant or a hotel.

Hacienda Ochil is a great place to have lunch when returning back from Uxmal ruins to Merida. You will have a nice buffet lunch priced at around 200-300 pesos for all you can eat and drink (alcohol extra). You can walk around the Hacienda's old sisal facilities and enjoy the remnants of the past. Many artifacts are preserved in good condition such as tracks and cars, buildings with equipment. The Hacienda also has a small cenote with amfitheatrum for various ceremonies.



Visit Uxmal

Uxmal is an ancient Mayan city located around 60 km south of Merida. It is considered one of the most important archaeological sites of Maya culture and is a UNESCO world heritage site. According to Mayan chronicles, Uxmal was founded in 500 A.D. It is one of the best-preserved Mayan ruins where visitors can see more architectural details compared to other sights such as famous Chichen Itza. You can climb most structures in Uxmal (except the Adivino pyramid). I highly advise visiting Uxmal very early in the morning to avoid crowds and direct sun. Don't forget to take a hat, sunscreen, a bottle of water and a mosquito repellent. Unfortunately, mosquitoes are almost everywhere in Yucatan and can be quite annoying.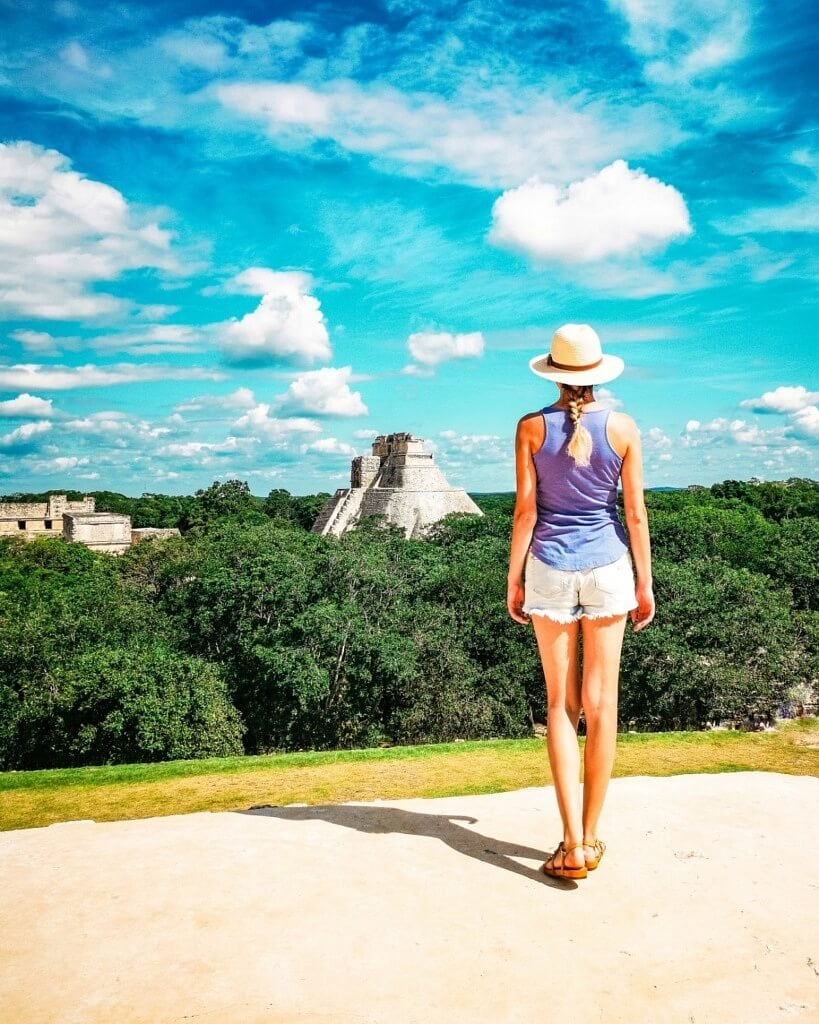 Please follow and like us: