How Many Days in Cusco? Itinerary for 2-7 Days
Cusco, once the capital of the Incan Empire, is one of the most important cities in Peru with beautiful Spanish colonial architecture. It is the main connecting hub for people who want to visit Machu Picchu, Rainbow Mountain, and Sacred Valley. The question is how long you should stay in Cusco and what you can squeeze into your Peru itinerary to maximize the number of great things you can see and do within a limited time.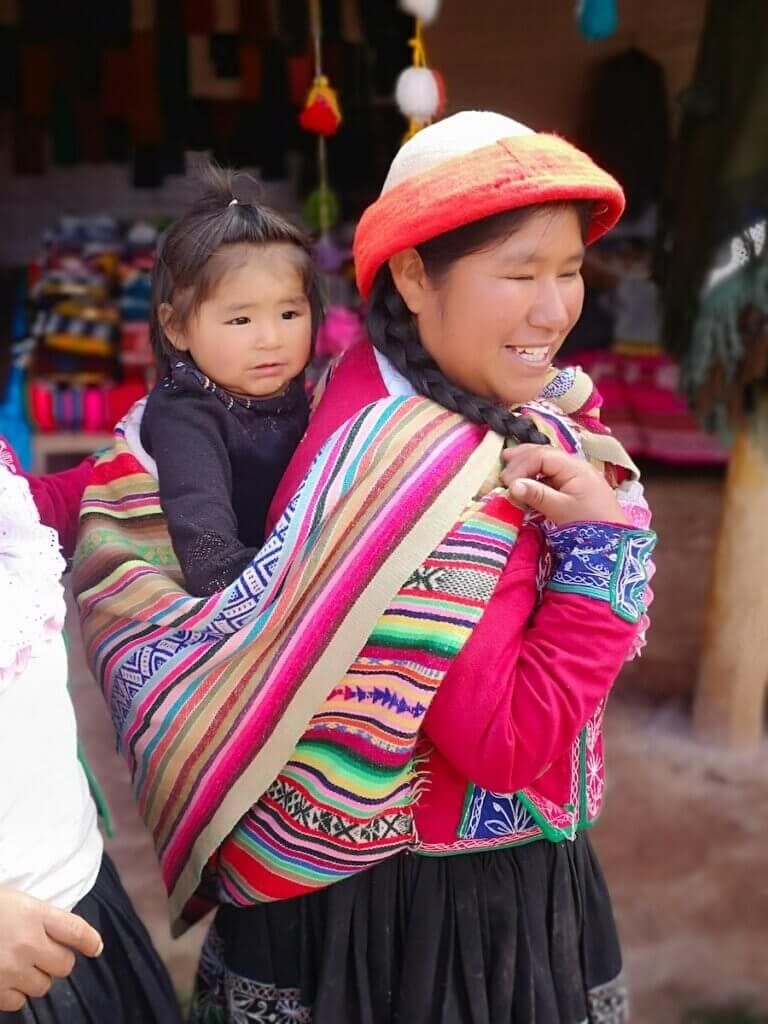 Factors for Deciding How Many Days to Stay in Cusco
There are several factors that can help you to determine how long to stay in Cusco, however, I recommend staying in Cusco minimum of 2 to 3 days. This is the minimum amount of days needed for acclimatizing and seeing the most important sites of Cusco.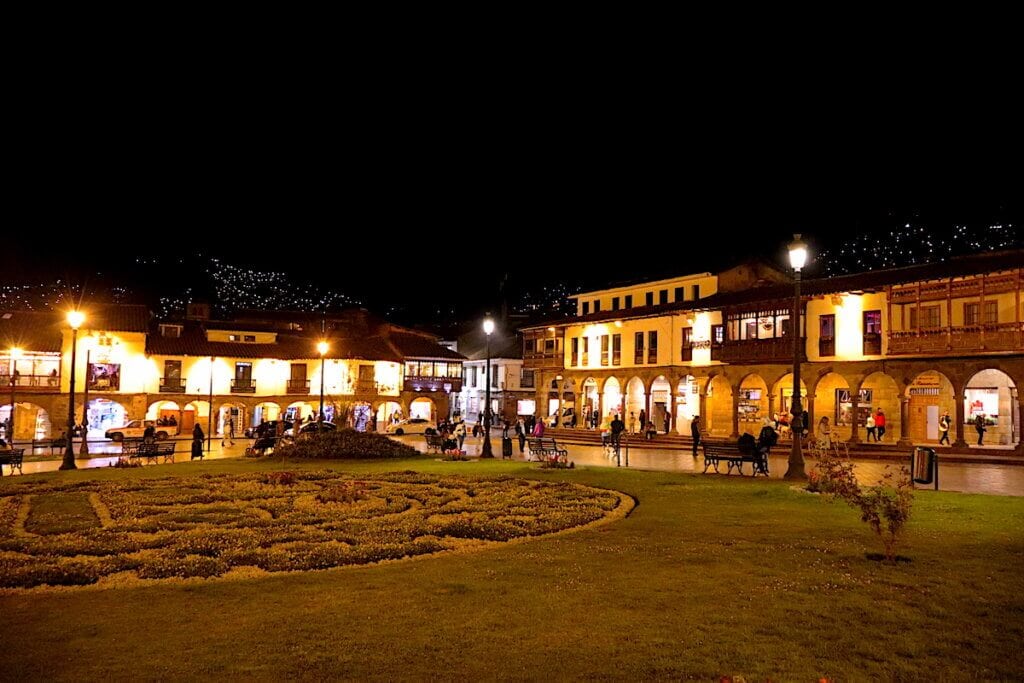 There are so many things to see and do in Cusco that you can easily spend a week here. So before deciding on your itinerary, you should consider important factors such as your time and budget, the day trips that you would like to do and how are you planning to visit Machu Picchu.
I stayed in Cusco for 2 days, before staying a couple of days in Sacred Valley, and then returned back to Cusco for another 2 days to hike the famous Rainbow Mountain. I feel I could have stayed much longer there because there were so many things I still wanted to see such as Humantay Lake and a few Inca ruins. Well, hopefully, next time.

Adjusting to Altitude Sickness in Cusco
Cusco is located at 3400 meters above sea level. Most of the people are not used to such high altitudes. Therefore altitude sickness is very common in Cusco and our bodies need time to get used to this altitude. Most of the hotels provide oxygen for the tourists who suffer from altitude sickness in Cusco. The most common symptoms are headache, nausea, and vomiting, being out of breath, feeling very tired and dizzy. The minimum amount of time needed for our bodies to acclimatize to the high altitude in Cusco is 2 days. The more the better of course, but I don't recommend planning any hikes including the famous Inca Trail without first acclimatizing for a couple of days in Cusco.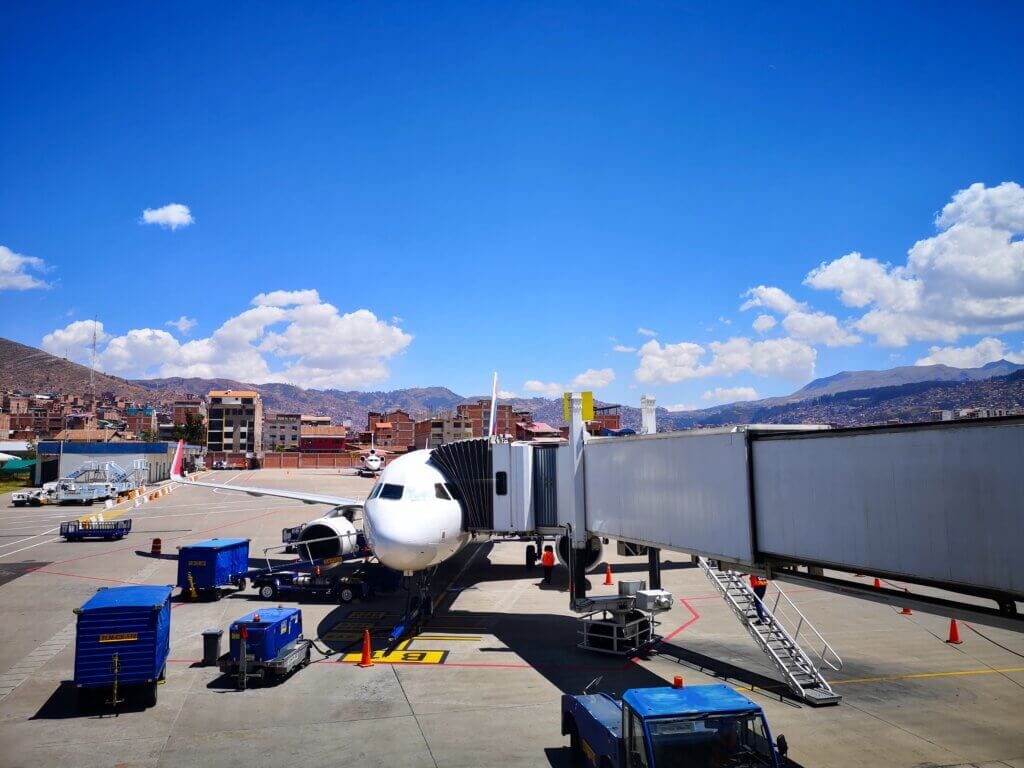 Pro Tip: If you want to help your body acclimatize faster and feel better, drink electrolytes and sparkling water (or soda) and have a very light dinner. Our body has usually a hard time digesting food at high altitudes and if you want to feel better try to skip dinner on the first day or two. But hey, you have a proper breakfast and lunch instead.
Cusco With or Without Visiting Machu Picchu
There are several ways to get to Machu Picchu. The most common ones are a day tour from Cusco, 2 – a day tour with a stayover in Aguas Calientes, and hiking the Short Inca Trail (2-days) or the Classic Inca Trail (4-days) both starting from the Sacred Valley. Each option is great on its own, but bear in mind that if you decide to go to Machu Picchu from Cusco, you would need to get up very early around 4 am, and return quite late. It will be a tiring long day.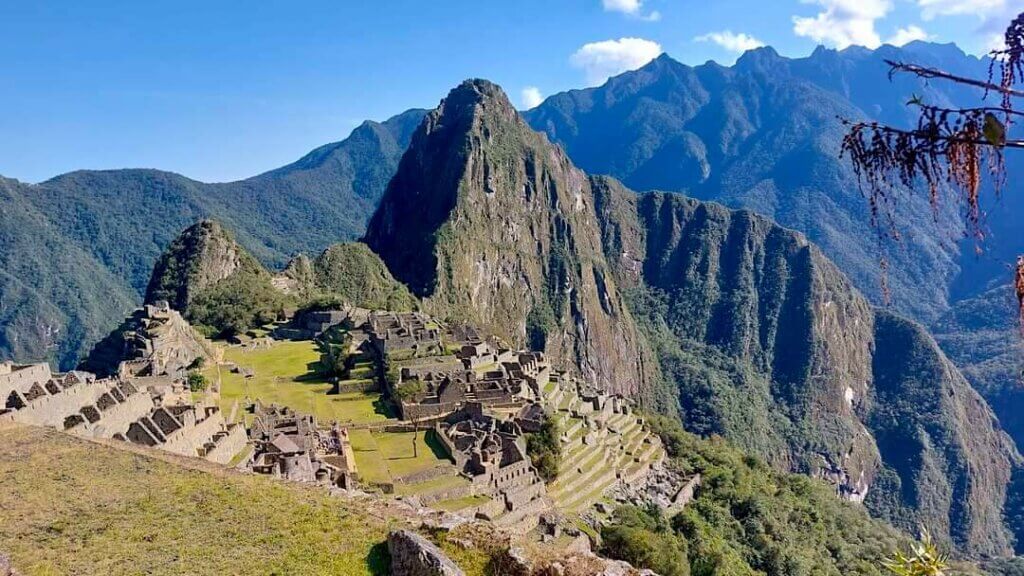 Planned Day Trips from Cusco
Another very important factor for deciding how many days to stay in Cusco is what kind of day trips you would like to do during your stay in Cusco. Below are the most common day trips from Cusco.
Sacsayhuamán and Puka Pukara
Rainbow Mountain
Sacred Valley (Moray)
Machu Picchu
Laguna Humantay
Ollantaytambo and Pisac
Budget and Time Considerations
One of the most important factors that play a crucial role in deciding how long you should stay in Cusco is your budget and the total amount of time you are ready to spend in Peru. Cusco is the most popular city in Peru hence the typical tourist things such as souvenirs and tours cost above average compared to the rest of the country. Obviously, if you don't have so much time and have budget constraints then you probably shouldn't spend your entire Peruvian vacation only in Cusco. There are many more things to see in Peru such as the Amazon jungle, Lima, Lake Titicaca, Arequipa, and much more. But keep in mind that you would need a minimum of 3 days in Cusco with Machu Picchu and 2 days without. Most of the visitors stay in the area for at least a week including the Sacred Valley.
Cusco Itineraries
Below you will find my recommendations on the best things to do in Cusco depending on how many days you are going to stay in this glorious Incan capital.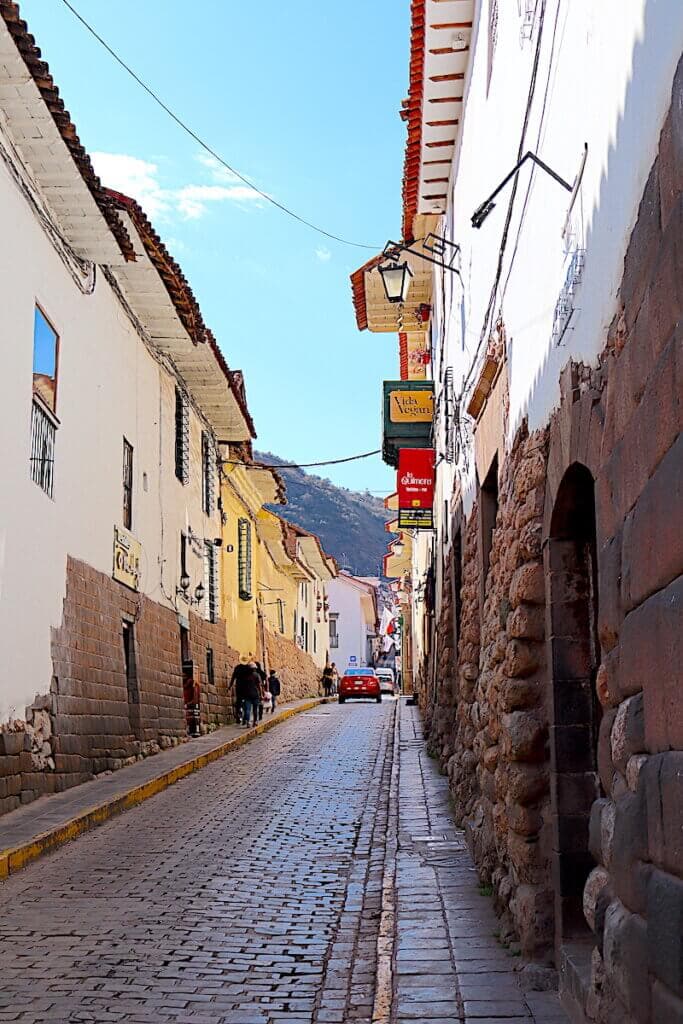 Short Stay: 2 Days in Cusco
You need at least 2 days in Cusco in order to acclimatize to the altitude and see the most important attractions of Cusco. It is one of the most beautiful colonial cities in South America and you can walk to the most important sites on foot.
Day 1: Explore the Colonial Architecture
Start the morning by visiting Plaza de Armes (main square) and the majestic colonial cathedral. Here you will find the best cafes and restaurants that Cusco has to offer. In one of the adjacent narrow streets, you will find an important Incan cultural heritage, the twelve-angled-stone.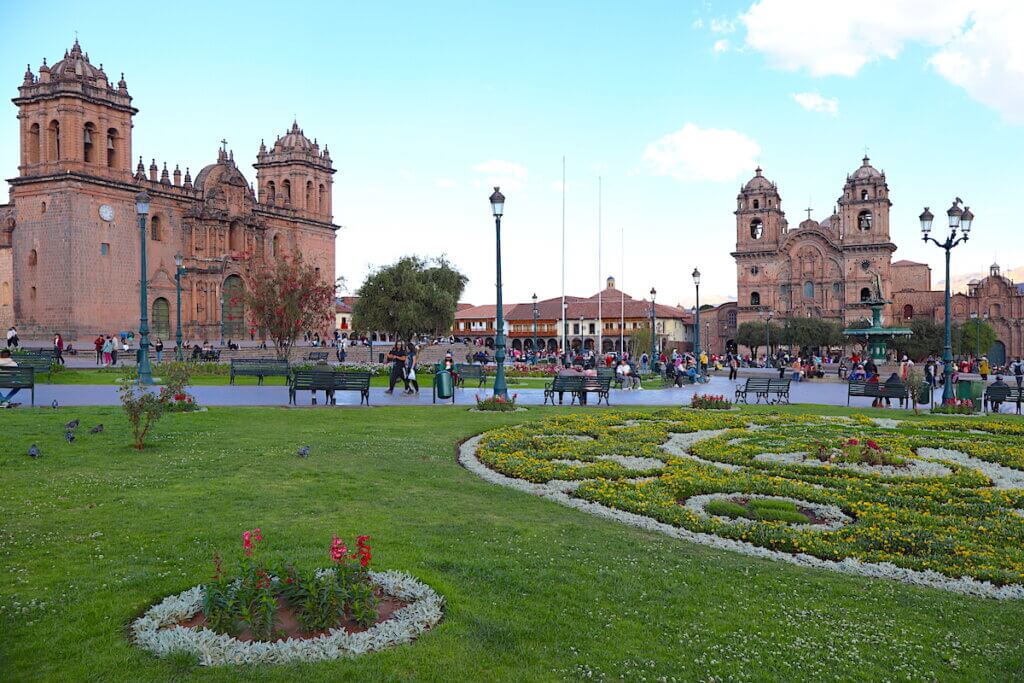 In the afternoon stroll through San Blas street and shop for some souvenirs. If you are into cooking you can book a cooking class in Cusco, which I highly recommend because traditional Peruvian food is very delicious. I personally cook Peruvian quinoa soup almost every week back at home.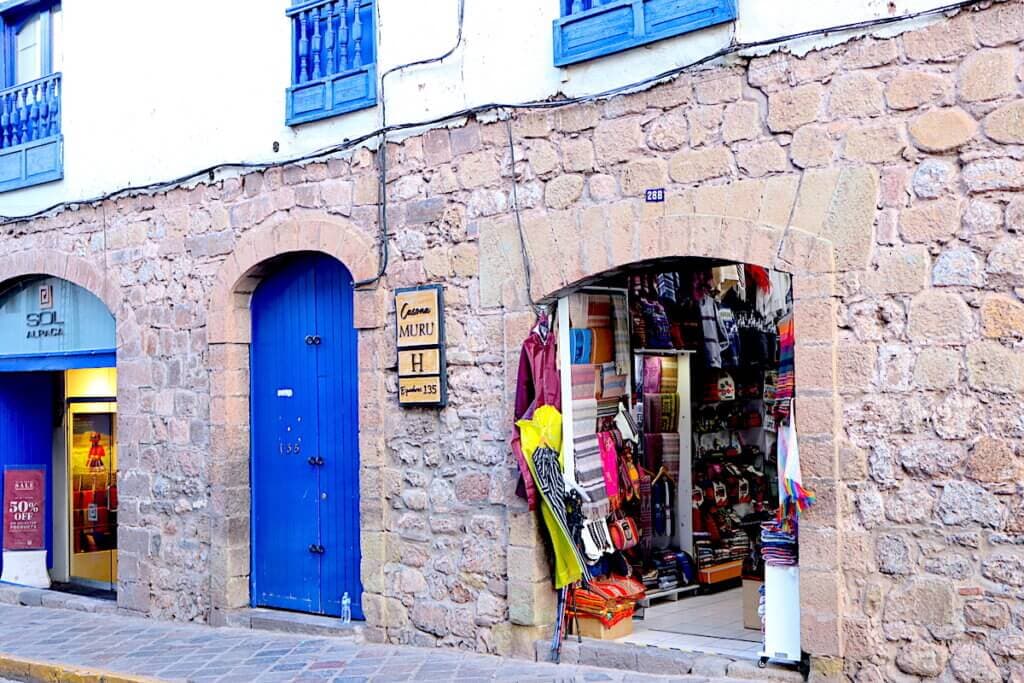 In the evening visit Qorikancha ( or Coricancha), the Incas' temple of the sun. It was the most important temple in the Incan Empire all covered in pure gold but unfortunately, during Spanish colonization, most of the temple was destroyed. The remains of the Incan temple were used as a foundation to build Santo Domingo Cathedral. The Spaniards transported most of the Incan treasures such as gold and important artifacts to Spain. You will find a small exhibition of local artists inside the cathedral and a very beautiful courtyard.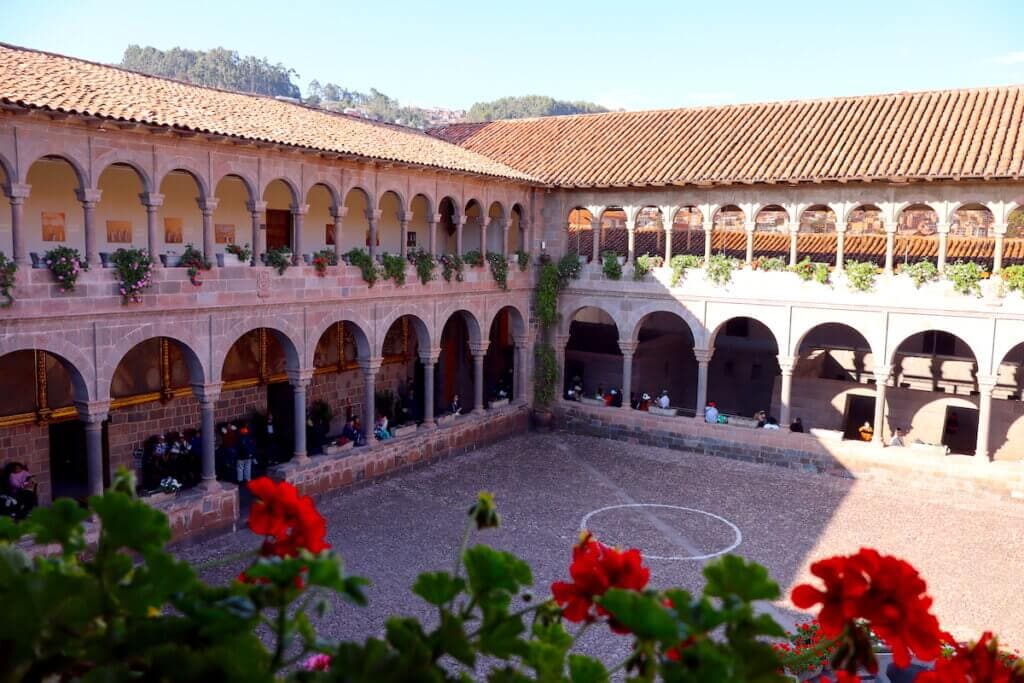 Day 2: Sacred Valley
The Sacred Valley was the fertile land on the shores of the Urubamba River where the Incas grew various crops and corn. It was a very important agricultural spot for feeding the people living in nearby towns including Cusco, the capital of the Inca Empire. The most important sites that you can visit in Sacred Valley as a day trip from Cusco are Moray, Salineras de Maras, and Pisac.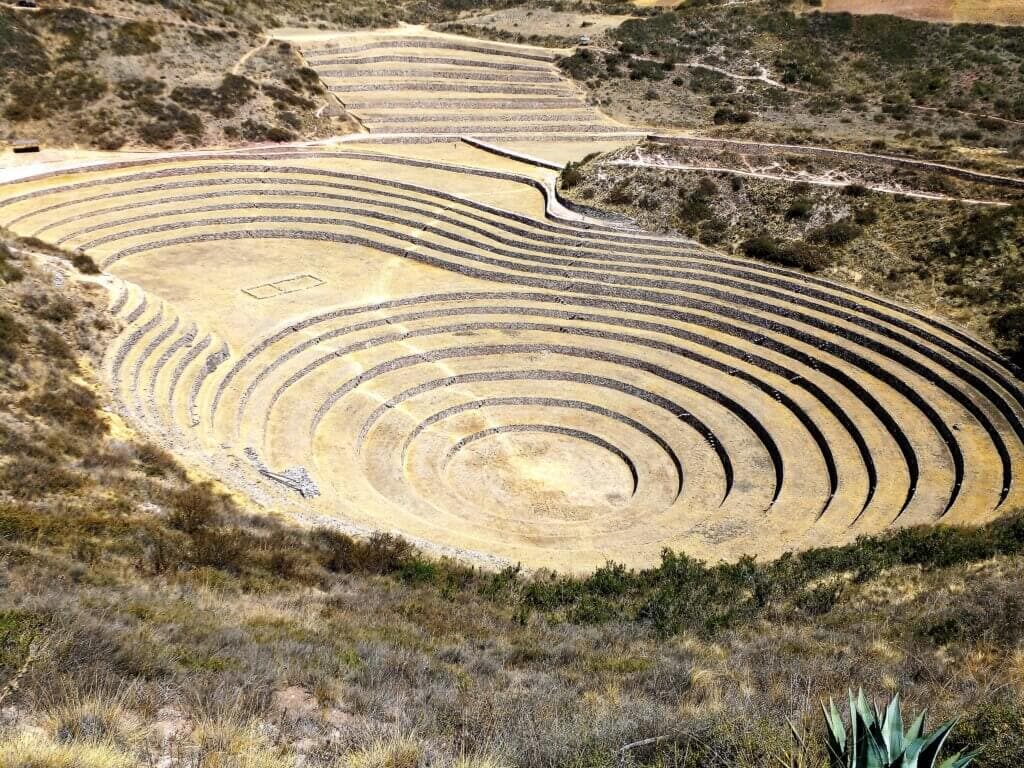 If you have an extra day, I highly recommend staying overnight in Ollataytambo. This is the best preserved Incan town with a very charming atmosphere. Here you will experience the area in the most authentic way with much fewer crowds. Plus it is located very close to Machu Picchu making it a better choice than Cusco if you are planning to visit the famous Citadel of Incas.
Medium Stay: 3-5 Days in Cusco
3 days is the minimum amount of days that you need to stay in Cusco or nearby areas if you want to visit Machu Picchu.
Day1: Cusco City Tour
Opt for a guided Cusco city tour or explore its beautiful colonial architecture by yourself.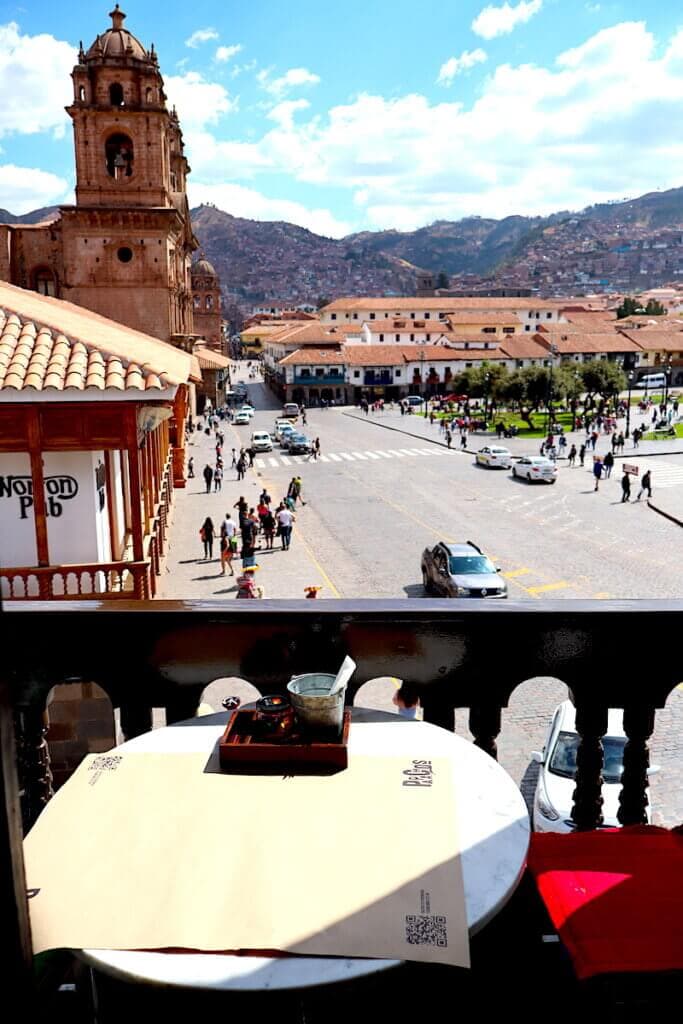 Day 2: Sacsayhuamán and Puka Pukara
Sacsayhuamán is a beautiful Incan citadel on the outskirts of Cusco. It is a UNESCO World Heritage Site located on the hills overlooking Cusco. You will find huge stones of different shapes all over the archeological site and great panoramic views over Cusco. If you have the entire day at your disposal, you can visit 3 other Incan Ruins located very close to Sacsayhuamán – Qenqo, Puka-Pukara, and Tambo Machay. You can use the same ticket for all those 4 sites.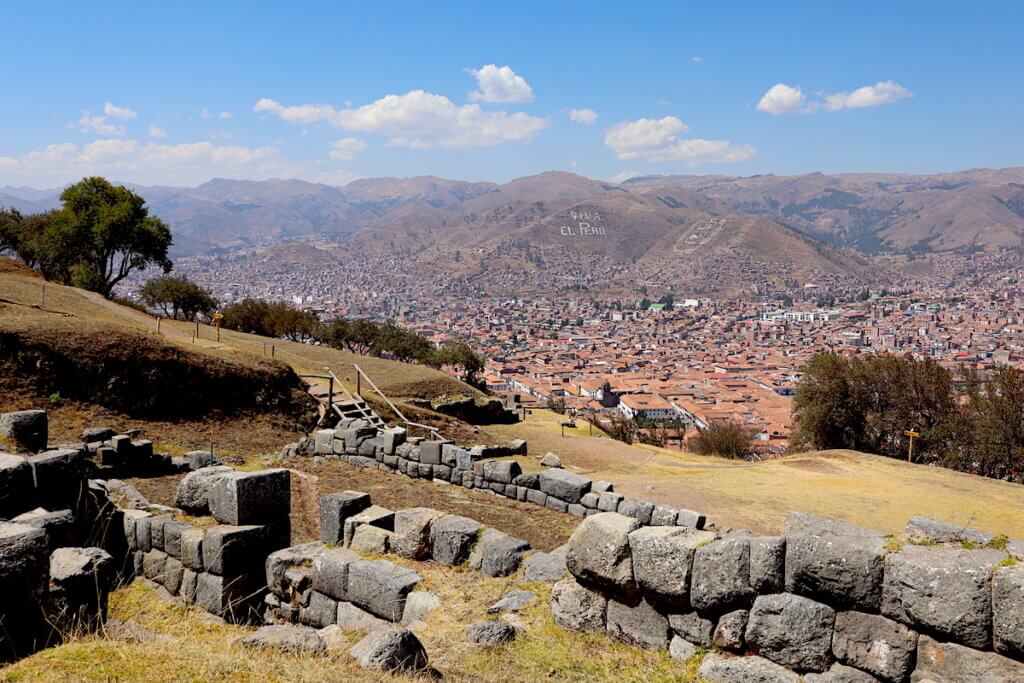 Pro Tip: On the way to the Sacsayhuamán archeological site, make a short stop at Plaza San Cristobal. It offers the best panoramic views over Cusco and the surrounding hills.

Day 3: Machu Picchu
Although I highly recommend visiting Machu Picchu with an overnight stay in Ollantaytambo or Aguas Calientes, it is possible to do it as a day trip from Cusco. Just be aware that If you book a tour starting from Cusco, it will probably be more expensive and time-consuming compared to the other options.
Day 4: Sacred Valley
You can easily combine visiting Machu Picchu with exploring the Sacred Valley.

Day 5: Rainbow Mountain
There are several rainbow mountains in Peru but the original one and the most visited one is Vinicunca also called Montaña de Siete Colores ( Mountain of seven colors). At the height of 5200 (17,100 ft) meters above sea level, its slopes reveal different colors thanks to its mineralogical composition. Interestingly this mountain was discovered in in 2015 and has become a tourist mecca since then.
It is about 2 hours drive from Cusco and the hike itself is 5 Kilometers. It will take you about 1.5-2 hours to get to the Rainbow Pass (the viewpoint where everyone is taking pictures), plus another 20-30 minutes to get to the summit and take a cute selfie with Alpacas.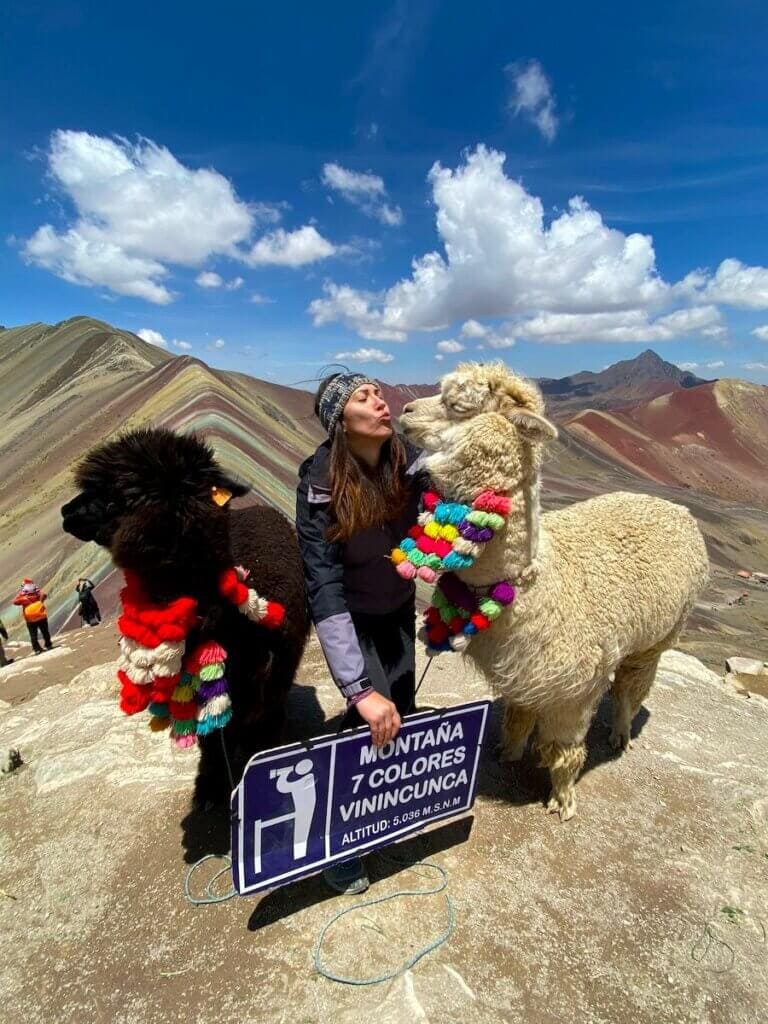 The best time to visit the Rainbow Mountain is August and September. This is the only "safe" time when it's not too cold or too rainy and the mountain reveals all its colors. I did the tour in mid-September and was lucky with the weather.
Long Stay: 6 or More Days in Cusco
If you have 6 days or longer in Cusco, you will be able not only to visit famous Incan ruins and archeological sites in the area but also do multi-day trekking in the Andean mountain range with breathtaking views and untouched nature. You can opt for Short Inca Trail (2 days, 1 night), Classic Inca Trail (4 days, 3 nights), or Salkantai Trek (5 days, 4 nights).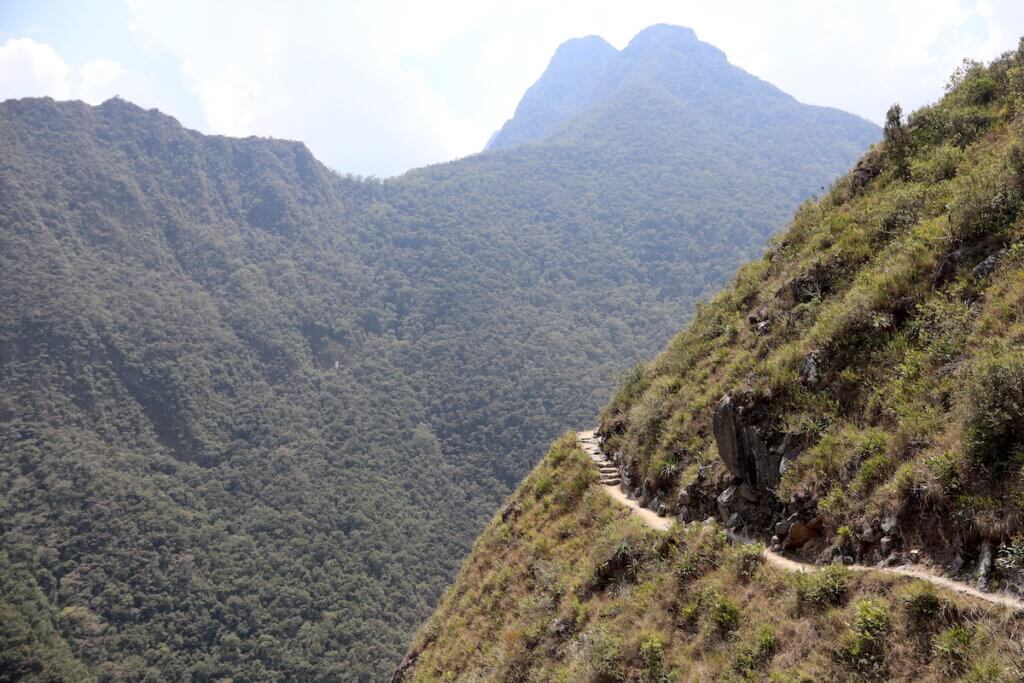 Before doing the Inca Trail or Salkantai Trek you should stay at least 2 days in Cusco to acclimatize to the high altitude.
Where to Eat in Cusco?
Most of the best restaurants in Cusco are located on the Plaza de Armes (the main square with the cathedral). Here you will find typical Peruvian restaurants but also Pizzerias and Irish Pubs.
The main course costs around 30-55 soles and drinks around 10-15 soles.
I highly recommend you try typical Peruvian food at least once. It is absolutely delicious but be careful, the portions sometimes are huge. So you might think about sharing it with a friend even if the menu doesn't state it.
My favorite Peruvian restaurant in Cusco was Nuna Raymi. I absolutely loved this, place. The service was excellent and the food was delicious. They even gave me a cake for free, just because the dish that I ordered was served a few minutes later than my friends.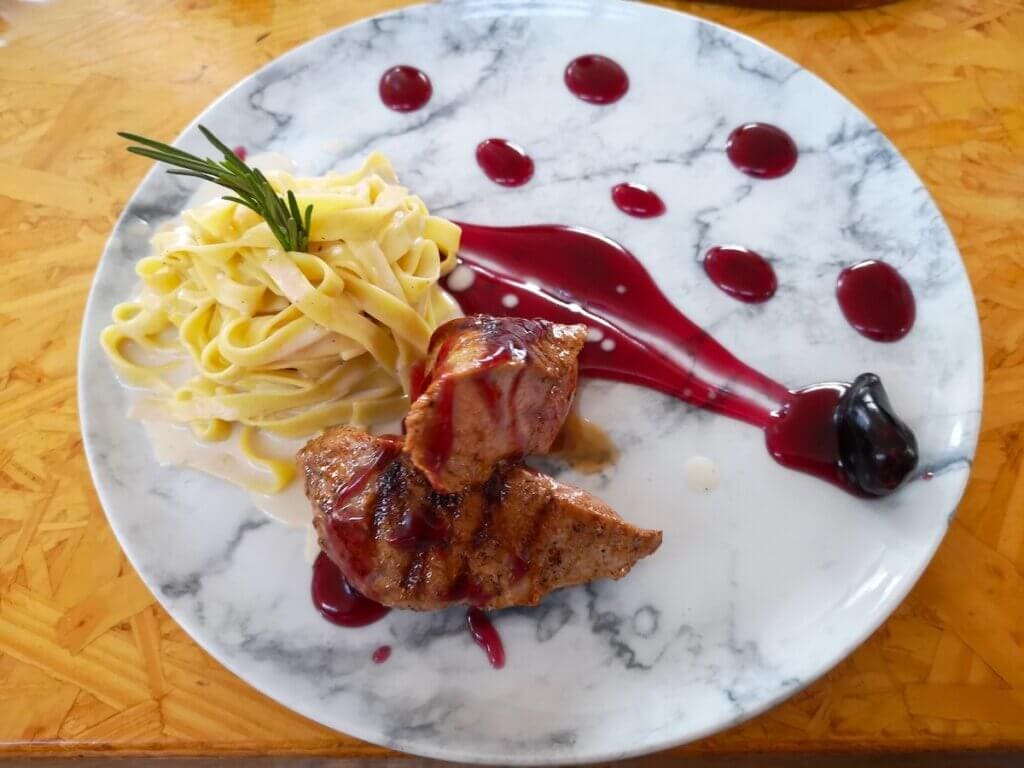 Typical Peruvian dishes that I recommend trying here are the Alpaca dishes (Alpacha Brichera and Alpaca Ukupacha) and all kinds of Peruvian potatoes. Did you know that Peru has over 4000 different types of potatoes? I didn't know either 😉 You can't compare Peruvian potatoes with the ones sold back at home in the supermarket. They are absolutely delicious!
Conclusion

To make the most of Cusco, a 3 to 5-day stay is recommended, adjusting for altitude acclimatization and the exploration of key sites. Two days are essential for acclimatization and a glimpse of Cusco's highlights: Plaza de Armes, colonial architecture, and nearby Incan ruins. For a comprehensive visit, allocate at least two more days for exploring the Sacred Valley and Machu Picchu, with a potential additional day for the Rainbow Mountain hike. Longer stays of 6 days or more allow for multi-day treks in the Andean mountains and deeper exploration of lesser-known sites.
The duration of your stay largely depends on factors such as acclimatization needs, desired day trips, and the budget, ensuring a balanced experience of historical sites, and the natural wonders surrounding Cusco.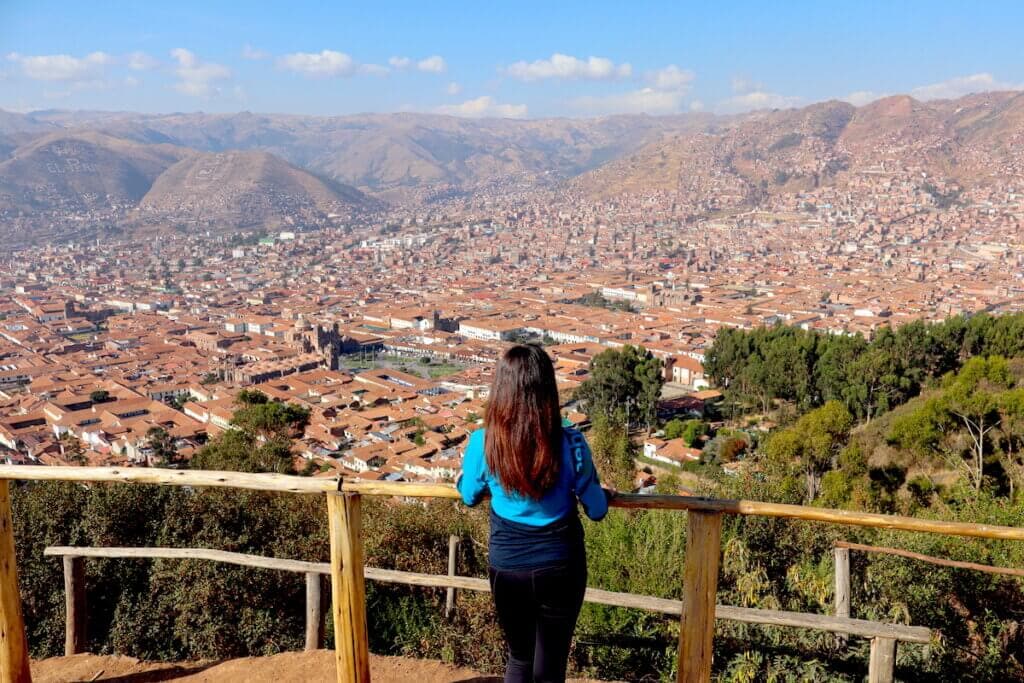 FAQ


Please follow and like us: