Munich is the capital of German state Bavaria. You have probably heard of it thanks to Oktoberfest – the world's largest beer festival. It's close proximity to the Alps makes it a great base for hiking and outdoor activities. Almost all the hiking trails in Bavaria are well marked and equipped with all the necessary infrastructure. Below you will find my favorite easy hikes near Munich within approximately one-hour driving distance from Munich. You can reach those places also with public transportation. Bavaria is very well connected with a train system which works pretty well and trains here are almost always on time (except S Bahns in Munich but that's another story). I have picked easy to medium hikes to make it enjoyable for everyone. For more demanding hikes please check my other posts like hikes in the Dolomites. Please note, the hiking duration mentioned in the descriptions is without taking into account breaks for photography and food.


Table of Contents

Things to Bring

Waterproof hiking boots
Cash for the ride
Passport/ID
Food/drinks for the way (minimum 2 liters water)
Sunscreen
Rain jacket (the weather is always unpredictable in the mountains)
Mask for the train
1st aid small kit



Easy Hikes Near Munich


1. Wendelstein via Osterhofen (1,838 m)
Wendelstein is a very popular destination close to Munich. There is a cable car that takes you right to the top where you can enjoy spectacular views and have a nice lunch in a huge Beergarden. There is also an observatory which belongs to Munich University and a small church. I highly recommend going to Wendelstein during the week because on the weekends it can get pretty crowded.

Elevation Gain: 1046 meters
Hiking duration: 5 hours + breaks
How to get there: Take a train from Munich Hbf to Osterhofen in Oberbayern
Difficulty:   Easy but quite long so a good fitness level is required
GPS Track:    https://www.hoehenrausch.de/berge/wendelstein/gps-track/


2. Schliersee to Tegernsee via Prinzenweg

Prinzenweg is a very beautiful panorama hike between the two most beautiful lakes in Bavaria. Please note that this is a one-way hike, meaning you will start at Schliersee and go back to Munich from Tegernsee.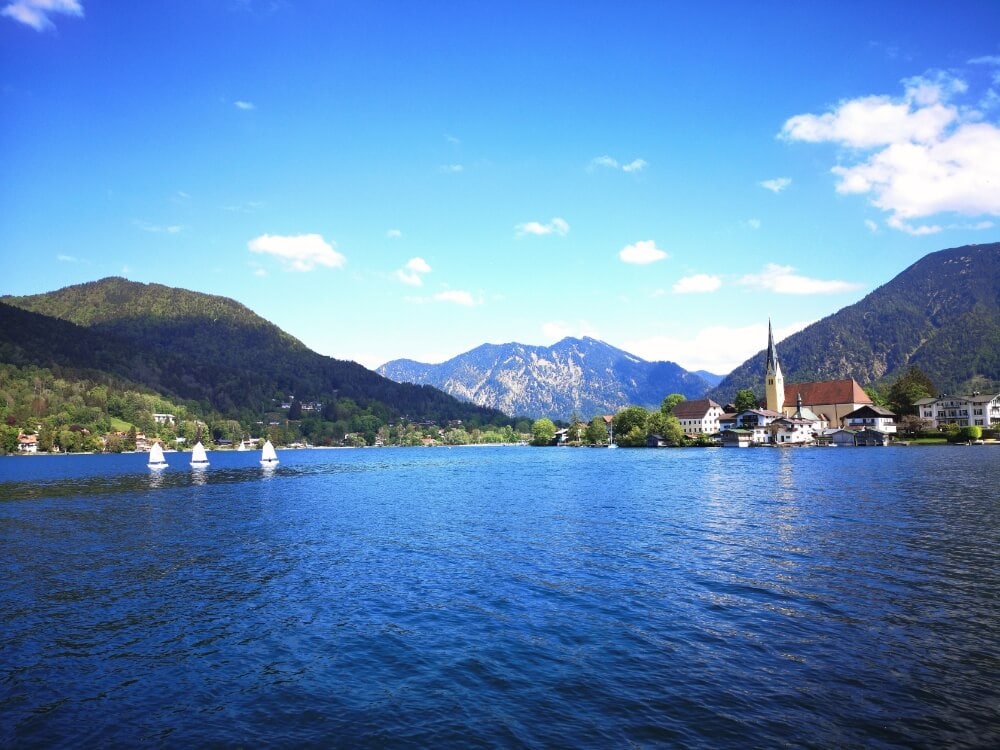 Elevation Gain: around 600 meters
Hiking duration: 4:30 hours
How to get there: Take a train from Munich Hbf to Schliersee.
Difficulty: Easy / Medium
GPS Track: https://www.komoot.com/tour/207580412


3. Herzogstand (1731 m)

Herzogstand is another famous peak in Upper Bavaria. Once you reach the top of the mountain, you'll be able to enjoy a beautiful panorama over Kochelsee and Walchensee lakes. There are some small waterfalls and springs on the way making the hike more interesting.

Elevation Gain: 880 meters
Hiking duration: 5 hours
How to get there: Take a train from Munich Hbf to Kochel am See.
Difficulty: Easy / Medium
GPS Track: https://www.hoehenrausch.de/berge/herzogstand/

I'd say this hike is rather demanding although officially it is considered to be an easy hike. I always advise people who have never been hiking in the alps or are not so fit, to start from very easy hikes up to 500 meters.


4. Leutascher Geisterklamm

The Ghosts Gorge of Leutasch (germ. Leutascher Geisterklamm) is a deep gorge with pools and waterfalls located between towns Mittenwald and Leutasch on German/Austrian border. You can walk the 3-kilometers long pathway alongside the gorge pretty easily if you are not afraid of heights. This hike is quite short and family-friendly. After the hike, you can walk through the beautiful medieval town Mittenwald. From Munich, you can get to Mittenwald by train within approximately an hour and start your hike there. The hike from the Austrian side is a little bit easier than from Mittenwald but you will have to go there by car and pay around 5 euros for parking.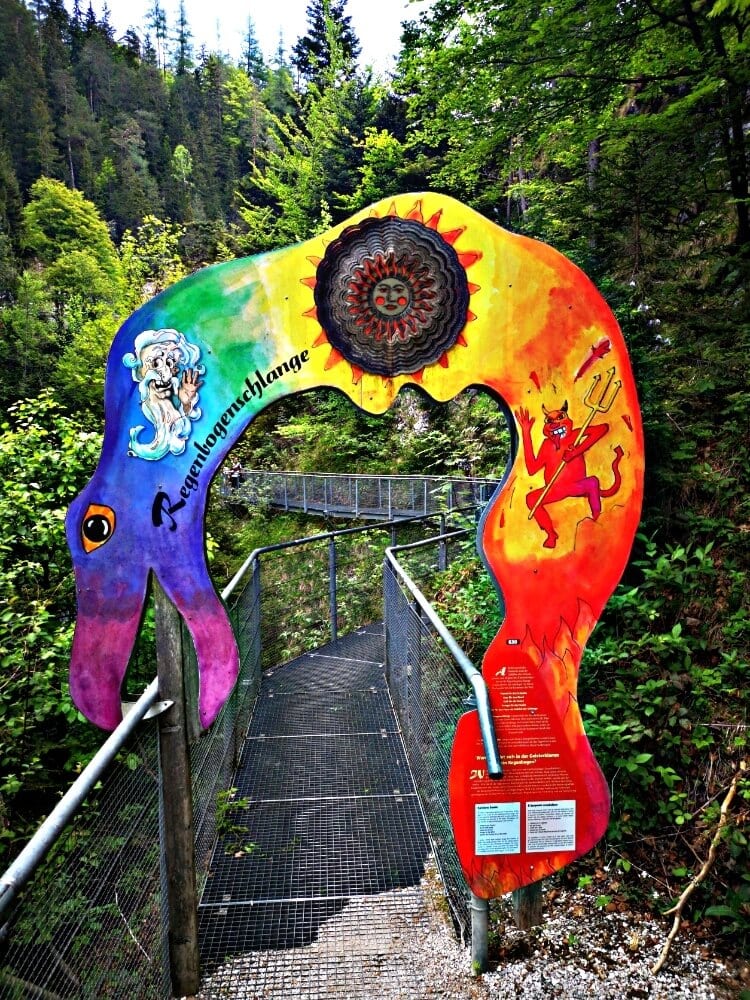 Elevation Gain:    not relevant
Hiking duration:   3:20  hours
How to get there:  Take a train from Munich Hbf to Mittenwald
Difficulty:    Easy
GPS Track:   https://www.hoehenrausch.de/wandern/kinder/leutascher-geisterklamm/gps-track/
5. Josefsthaler Waterfalls

This easy hike to beautiful Josefsthaler waterfalls is the best way to cool down on a hot summer day. The hike is in the shadow of the trees along the spring leading to the main waterfall. It may get a bit slippery and wet on the way, so be sure to wear proper hiking shoes for your safety.

Elevation Gain:     155 meters
Hiking duration:   1  hour
How to get there:   Take a train from Munich Hbf to Fischhausen – Neuhaus    
Difficulty:    Very Easy
Track information:  https://www.world-of-waterfalls.com/waterfalls/europe-josefsthaler-waterfalls/
6. Breitenstein (1,622 m)

Another famous peak in Bavarian Prealps is the Breitenstein mountain. It is situated near another famous peak – Wendelstein. Compared to its big brother, Breitenstein it is not packed with gondolas and restaurants. Hence, it is not as crowded as Wendelstein but still offers the same magical views and landscape.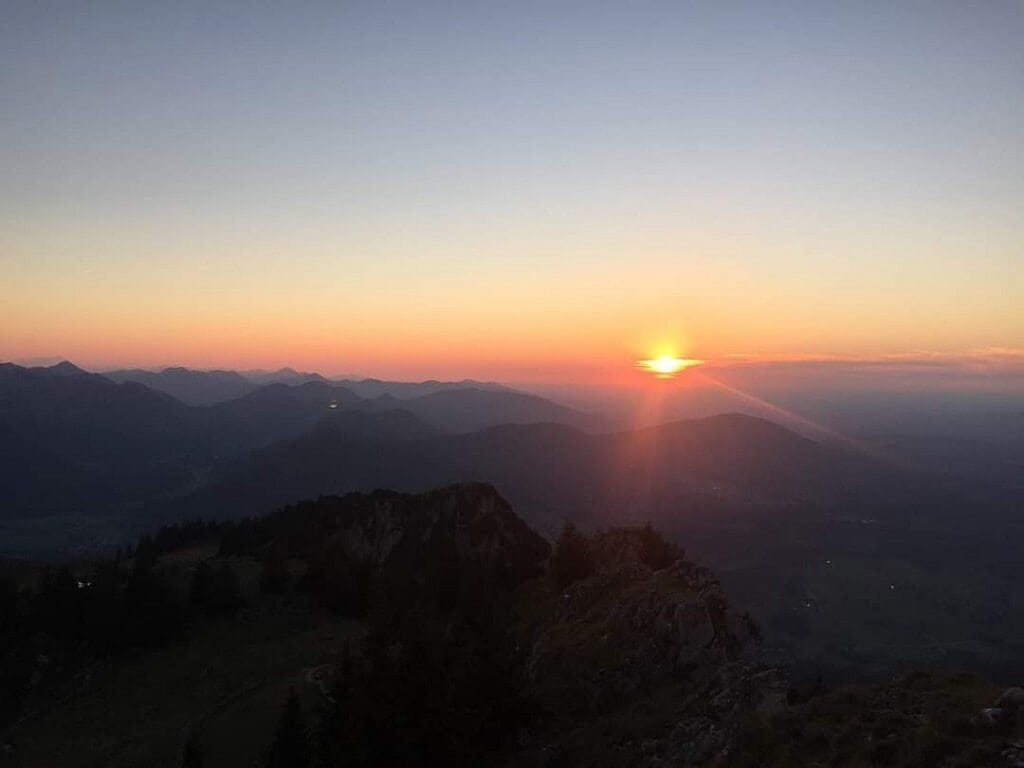 Elevation Gain: 800 meters
Hiking duration: 4,5 hours + breaks
How to get there: Take a train from Munich Hbf to Miesbach, then take a bus to Bus Line 9552 to Station Birkenstein, Fischbachau
Difficulty: Medium difficulty hike ( easy for fit and experienced hikers)
GPS Track: https://www.hoehenrausch.de/berge/breitenstein/gps-track/


7. Hike to Andechs Monastery aka Bavaria's Holy Mountain
Situated on the hills of Ammersee lake, Andechs Monastery is known for its Baroque church and brewery. Historically, the best and unique beer in Baraia was brewed by local monks. The brewery of Andechs Monastery belongs to the Benedictine monks of St Boniface in Munich and Andechs.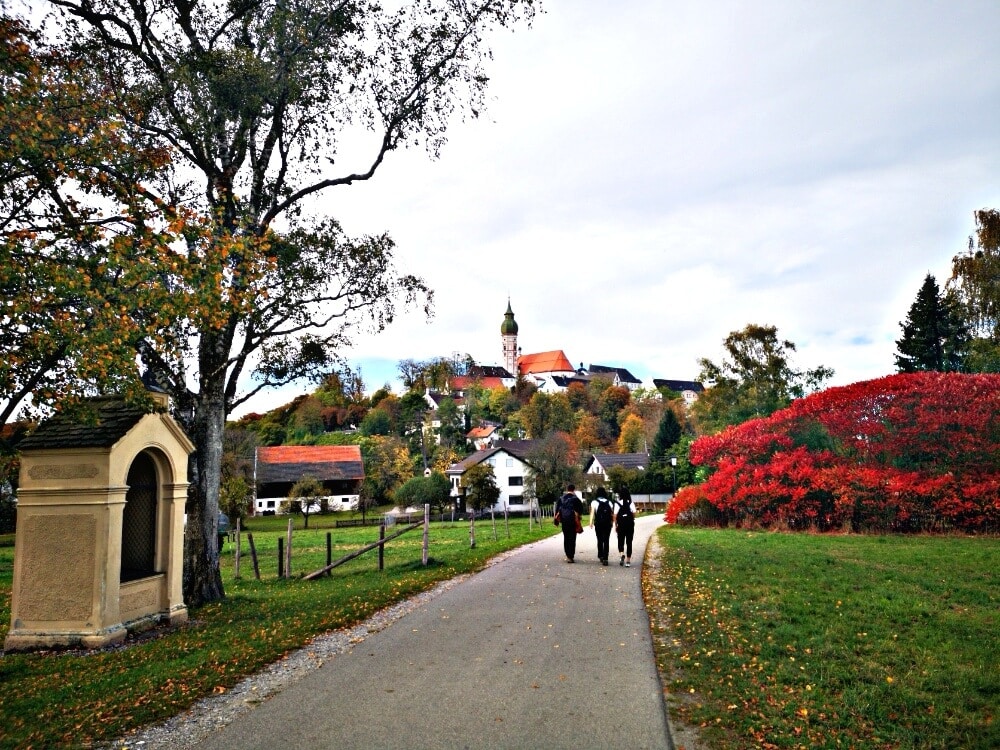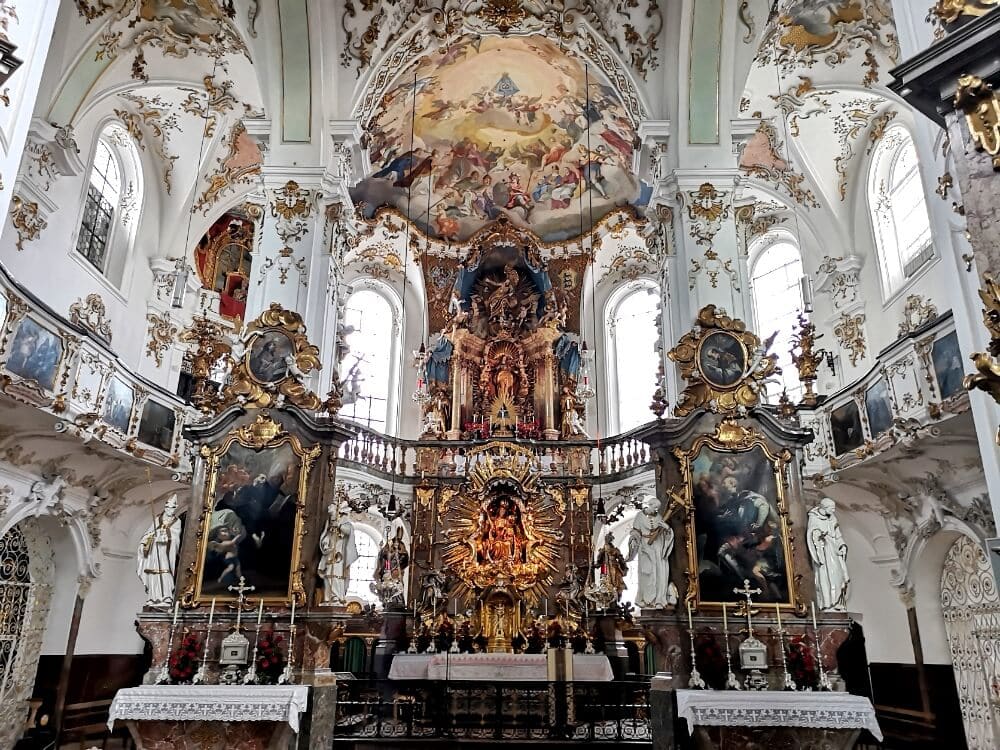 There are two main trails leading to get to the Monastery – either from the lake Starnberg or from Hersching at lake Ammersee. The first route is a bit longer but rewards you with panoramic views. From Munich, you can get there by the S Bahn to the town of Herrsching. From there you can walk up directly to the Monastery. The walking trail is fairly easy and beautiful. Recommendation: the monastery is especially magnificent when approaching from the east, from Starnberg.


Conclusion

Although the Bavarian Prealps are not as high as the mountains in Switzerland or Austria, they still offer beautiful landscapes and excellent infrastructure. The biggest advantage is of course that Bavarian Prealps are only one-hour driving distance from Munich. The highlights of each hike in Bavaria are the alpine cows chilling on the green mountain grass like on those TV Advertisements. Expect to be rewarded with a cold Bavarian beer once you reach the peak.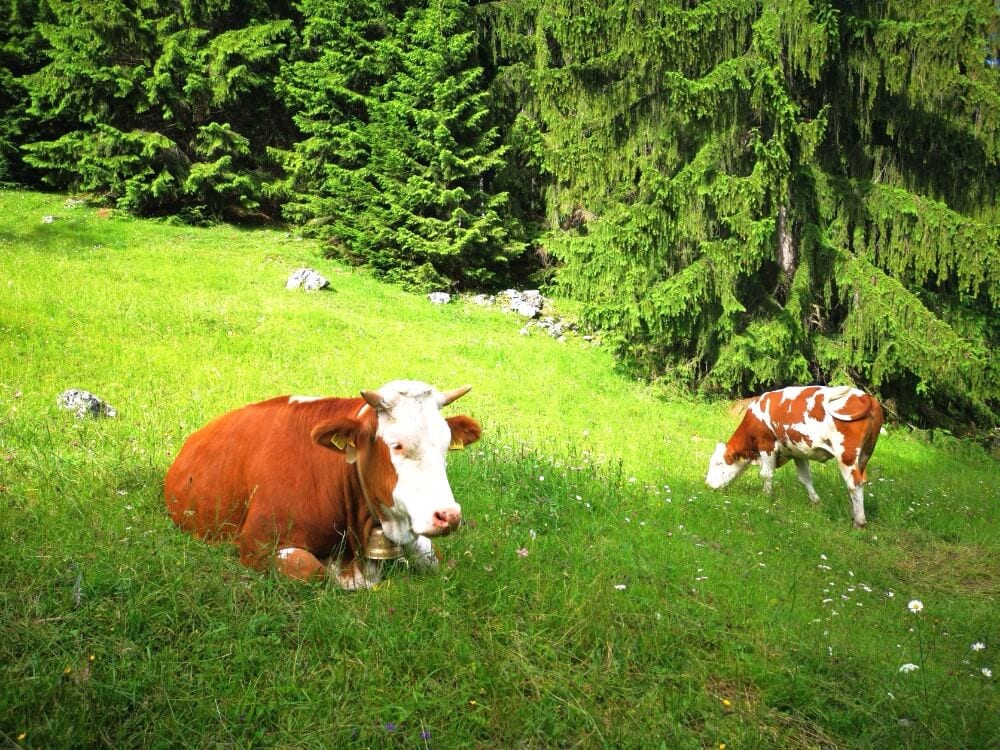 Please follow and like us: