Pros and Cons of living in Munich as an Expat
Moving to a new country or city to live is a very important decision to make and it has to be taken very seriously. That's why it is very important to consider all the pros and cons of living in Munich if you decide to move here. I have spent more than a decade of my life living in Munich as an expat and honestly, I had some of the happiest years of my life here. Now I am happy to share with you my experience and hopefully, you will find this article useful.
Pros of Living in Munich
Safety
Munich is a very safe place to live. In fact, Munich has been consistently ranked as one of the safest cities in Germany for years now. The overall crime rate, including violent crimes, is relatively low. Local authorities prioritize public safety and invest in security programs and highly trained police. Moreover, Munich benefits from a stable social and political environment and has the reputation of a peaceful city where social unrest is very rare. This of course attracts wealthy German and foreign individuals and tourists. However, the number of homeless people and minor pickpocket crimes has been rising in Germany, including Munich in recent years.
Central Location
If you open the map of Europe, you will see that Munich is located right in the middle of Europe very close to the Italian Riviera and the Austrian and Swiss Alps. On the weekends you have the opportunity to explore beautiful cities near Munich or spend time in nature. Munich is well connected to the rest of Europe with extensive railway and road networks. Moreover, Munich has two international airports making it easy to travel anywhere in the world. In fact, Munich's central location was one of the main reasons why I have chosen to move to Munich to live as an expat.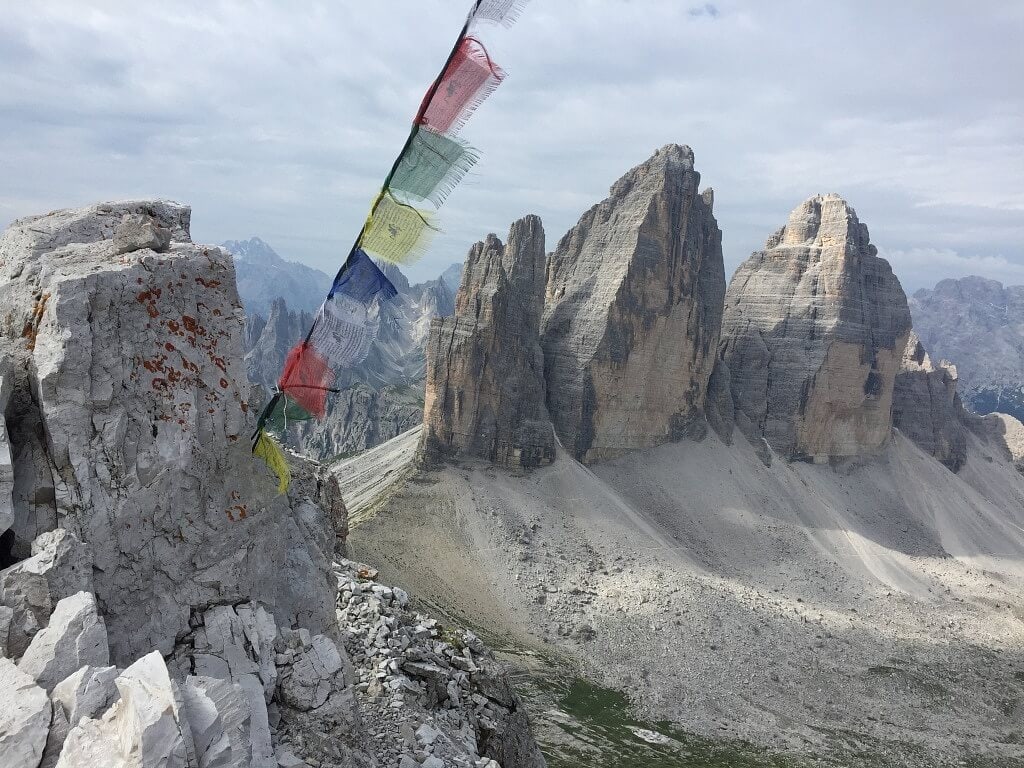 Many Public Holidays
Munich is the capital of Bavaria, hence it inherently celebrates all the Bavarian public holidays. Bavaria is one of the most religious catholic states in Germany, that's why it has a lot of religious public holidays. There are around 13 public holidays celebrated in Bavaria yearly. Most of those days are celebrated during a work week, which means you don't have to go to work and can relax. Interestingly, there are usually a few public holidays in May which are quite often celebrated on Mondays and Thursdays. Many Munich residents take a day off and combine them with the public holidays to enjoy a prolonged weekend in Italy or Croatia.
Surrounding Nature
Munich is surrounded by beautiful nature and also has a lot of nature inside the city itself. It is one of the greenest cities in Europe with a lot of parks. Often it feels like living in a very big village surrounded by nature. Bavarian Alps and alpine turquoise lakes are just within an hour's driving distance from Munich. If you love hiking and nature like me, you will be able to go hiking every weekend if you decide to move to Munich. You will find my favorite easy hiking routes close to Munich in the link below:
Good Career Opportunities
Munich is one of the main industrial and business centers in Germany and Europe. Many big international companies such as Google, Amazon, BMW, and Siemens have offices in Munich. If you are having a technical or engineering background, you will have a lot of career growth opportunities in Munich. Also, scientists are in high demand.
Good Education
Munich is home to numerous world-class universities and research centers. Two universities in Munich, LMU and TUM, have been consistently ranked as top universities in Germany and worldwide. The city puts a lot of emphasis on research and education especially in STEM fields, making it a great hub for innovation and technological advancement. Munich is not only a great place for students and young researchers but also for children of all ages. It has a high-quality school system, specialized academies, and international schools making it a good choice to provide great free education to your kids.
Culture and Festivals
Munich used to be the capital of the Kingdom of Bavaria. The great Kings of Bavaria, such as Ludwig II, left us their legacy in the form of majestic castles and palaces. Munich also has a thriving music and art scene. The Bavarian State Opera and Philharmonic Orchestra hosts world's renowned musicians and performers.


Not only Munich is famous for its rich culture and history, but it also stays true to its old Bavarian traditions and has a strong regional identity. Traditional beer festivals, such as Octoberfest, the world's largest beer festival, are a good example of Munich's strong traditions and beer culture.

Cons of Living in Munich

Munich has a lot of great things to offer, such as great education, safety, proximity to nature, and much more. However, like many good things in life, there is always a price to pay for it. So let's find out what are the cons of living in Munich and see if it is really as great as it seems to be.
Cost of Living
For years Munich has been ranked as the most expensive city in Germany. Rents and housing are continuously becoming unaffordable for the residents. Great education and career opportunities attract highly skilled workers, who earn relatively good wages and contribute to the rising prices. Beautiful nature and safety also attract wealthy individuals to Munich, who are ready and able to pay the high price tag attached to it. It is safe to say that in most cases high German taxes will take away almost half of your salary and the other half will go towards providing you a roof over your head i.e. rent.
Unaffordable Housing
If you dream about having a nice house with a small garden for your family in Munich, then, unfortunately, it will stay a dream forever, unless you have a couple of million laying around to afford it. Even a tiny studio apartment in a new building in the city center can easily cost you a fortune. With that money, you can buy a huge house somewhere in Eastern Germany. Because of that, many young families are forced to move outside of Munich to afford a bigger place to raise their kids but have to commute daily. Unfortunately, relatively good wages are not enough to pay the insane prices of real estate in Munich.
Bureaucracy
Germany, and especially Bavaria is famous for its bureaucracy and rigorous procedures. The waiting time to get an appointment with German authorities in Munich is very long. Very few things can be sorted out online, so in most cases, you have to make an in-person appointment. Germans love paper, a lot of paper. Everything has to be written on paper, signed, and sent over post. Since the pandemic started, digitalization finally became an important topic for German authorities, but it is still far behind many other countries, especially in northern Europe. It was an unpleasant surprise for me when I moved from Finland to Germany. All the paperwork was so much easier and straightforward back in Finland compared to Munich.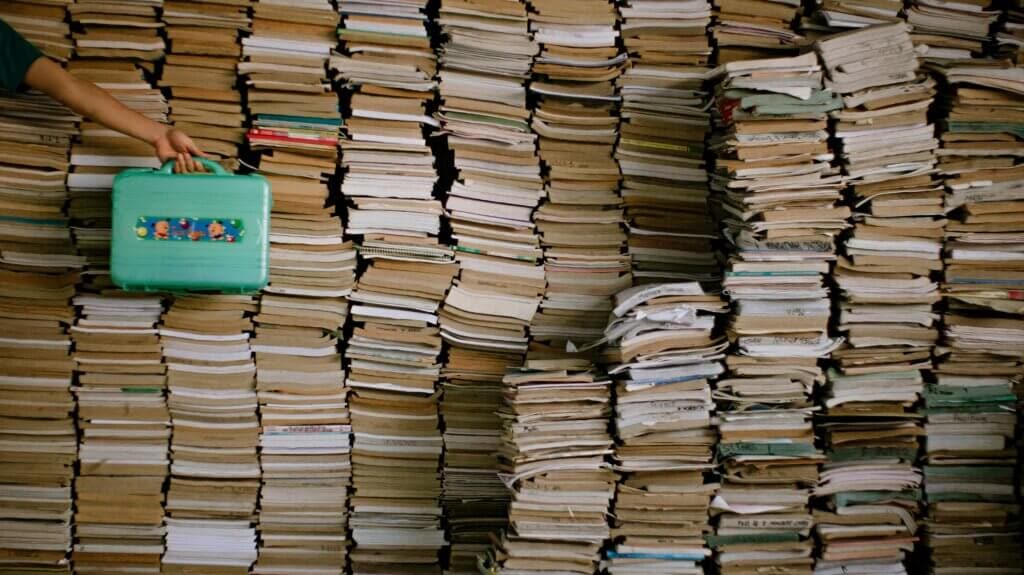 Conservative People
Bavarians are generally very religious and conservative people. Although Munich is a bit more liberal than some other Bavarian cities and villages, it is still very conservative compared to other large international cities. For example, everything is closed on Sundays, and the rest of the week shops usually are open only until 20:00 o'clock.
Work-centric Culture
Munich has a very competitive culture. People are trying hard to climb the career ladder to earn more money. For some, it is simply a necessity to provide for their families and pay the bills, but for others, it is a way to show off. Many people spend money on expensive cars and designer clothes to fake their status and feed their egos and insecurities. It is also quite common to talk a lot about work with your friends and your partner even in your spare time. I don't really know where this is coming from.
Living in Munich without speaking German
Many expats are naturally asking the question if it is possible to live in Munich without speaking German. Learning the local language is usually a very important part of living abroad and being well-integrated into the local community. Although Munich has a lot of foreigners and international companies, local authorities, banks, service providers, and landlords prefer to speak only German. In general, it is possible to live in Munich without speaking German, but your life will be much easier here if you at least learn a bit of German and slowly take your time to improve it. Many local companies offer their international employees German classes for free. This is how I personally learned German. I also took my time to practice my language skills with my German colleagues during coffee and lunch breaks. Locals are usually very supportive when they see that you make the effort to learn their language.
Conclusion. Is Munich a good place to live?
Munich is a safe, vibrant international city with rich culture and traditions. It has great education and career opportunities. Its central location, proximity to the Alps, and beautiful nature makes it a top destination for expats. However high cost of living, bureaucracy, and unaffordable housing make it hard to settle in Munich. All the pros and cons listed above have to be considered when making the decision to move to Munich. If you are considering Munich alternatives, for example, Berlin, I have created a detailed comparison post about Munich vs Berlin, which hopefully will help you to make your choice.
Please follow and like us: