9 Most Beautiful Lakes Near Munich Recommended by Locals
Munich, the capital of the German state Bavaria,  is surrounded by beautiful alpine lakes and rivers. Its proximity to the Alps and abundant job market makes it a popular destination to live in. Some popular lakes near Munich such as Starnbergersee and Ammersee are only 20 minutes to the south of Munich. In the city itself, there are also some smaller lakes to swim in on a hot summer day.  In the East, it is Riemersee, in the North – Feringasee, in the West  – Lußsee and Langwiedersee.  Below you will find a handpicked list of the most beautiful alpine lakes in Bavaria, close to Munch.

Table of Contents

1. Starnbergersee
2. Tegernsee
3. Chiemsee
4. Königssee
5. Obersee
6. Sylvensteinsee
7. Walchensee
8. Eibsee
9. Hintersee

Starnbergersee

Starnbergersee or lake Starnberg is the closest and most popular lake near Munich. On hot summer days, many people escape Munich and flee to the beaches of Starnbergersee. It is also a very popular lake for sailing and stand-up paddling. In the evening you can enjoy Hugo's Undosa Beach Club. I absolutely love their white summer parties with open-air live music. Make sure to reserve a table in advance or come a bit earlier.

How to get to Starnbergersee from Munich

From Munich Central Station (Hauptbahnhof) it takes about 20 minutes on the S Bahn (Munich metropolitan train) to get to the lake Starnberg. There are several stations where you can get out. Starnberg and Possenhofen are the most popular stations to get out of the train.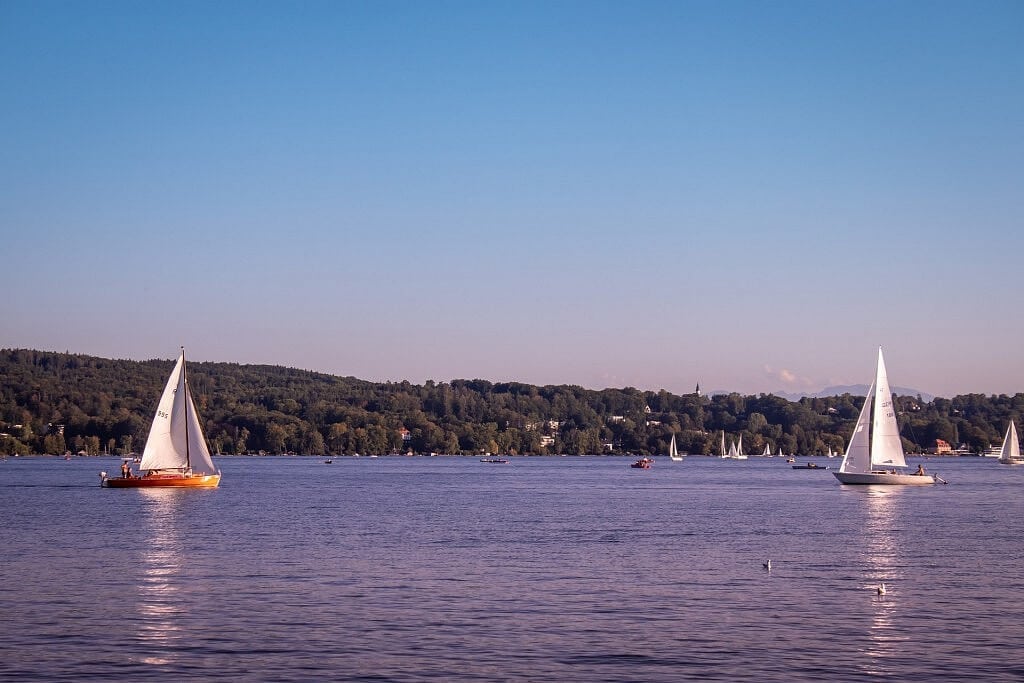 Related Articles

Hikes near Munich
Hiking through the Partnachklamm Gorge
Most Beautiful Castles near Munich
How to see Munich in 2 Days

Tegernsee

Tegernsee is much smaller than Starnbergersee but it has its own charm. The water here is usually a bit colder but you don't have to swim here. The walk around the lake through nice little Bavarian villages is very pleasant and enjoyable. I recommend doing it, especially in spring, but in winter months it is also possible. I recommend checking out a nice cafe called Aran, it is about a 10-15 minutes walk from the Tegernsee train station.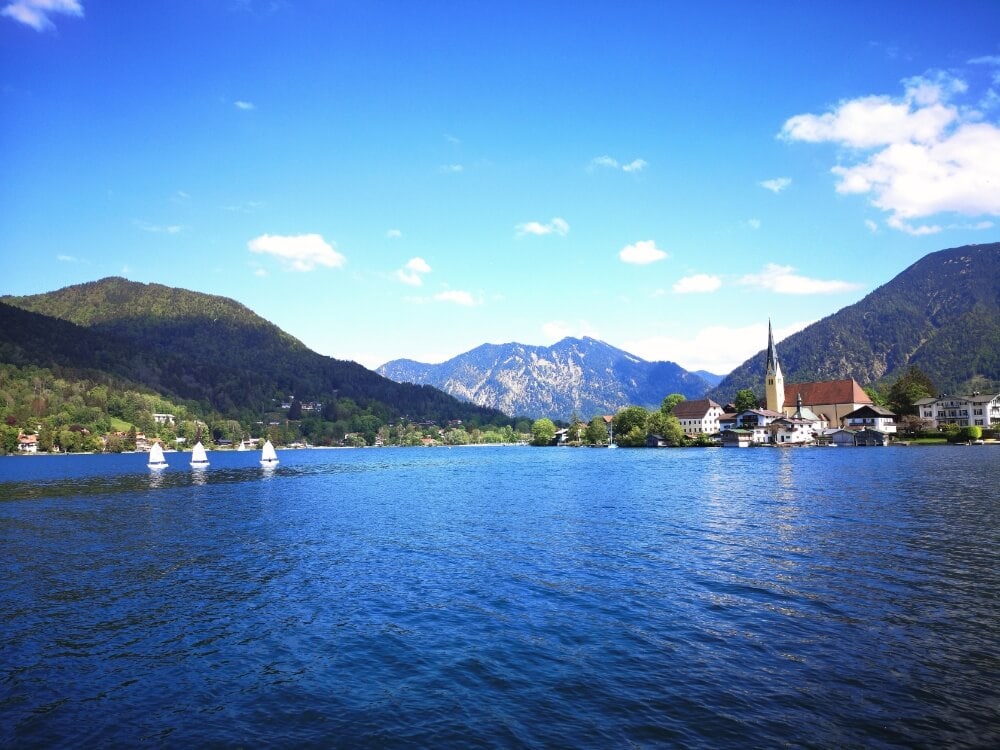 How to get to Tegernsee from Munich

It is about a one-hour driving distance from Munich. There is also a direct train from Munich Central Station to Tegernsee. I recommend going to Tegernsee by train instead of driving. Sometimes, especially on a sunny weekend, you may get stuck in a traffic jam on a highway.

Chiemsee

Chiemsee is the largest lake in Bavaria. That is why it is also known as "the Bavarian Sea". Chiemsee is a popular summer destination in Bavaria. It has three islands – Herreninsel, Fraueninsel, and uninhabited Krautinsel. All these islands are connected between each other and the mainland by frequent ferry connections all year long. The Herreninsel island is famous for the castle built by King Ludwig, and the Fraueninsel is famous for the Benedictine convent and some cozy restaurants. The starting point for most of the ferries is Prien am Chiemsee, during the summertime also possible from Seebruck, Chieming, Übersee/Feldwies, and Bernau/Felden. For more information click here.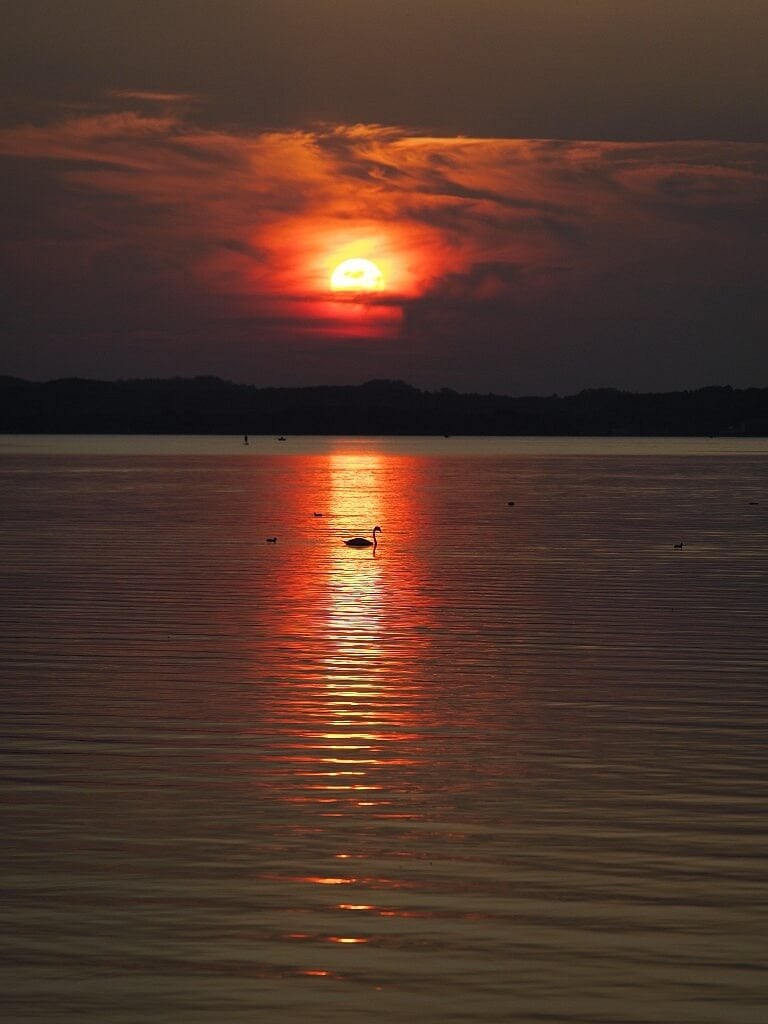 How to get to Chiemsee

From Munich, you get to Chiemsee by taking a train from the Munich Central Station towards Salzburg. Possible stations to get out are Prien am Chiemsee, Übersee or Bernau am Chiemsee.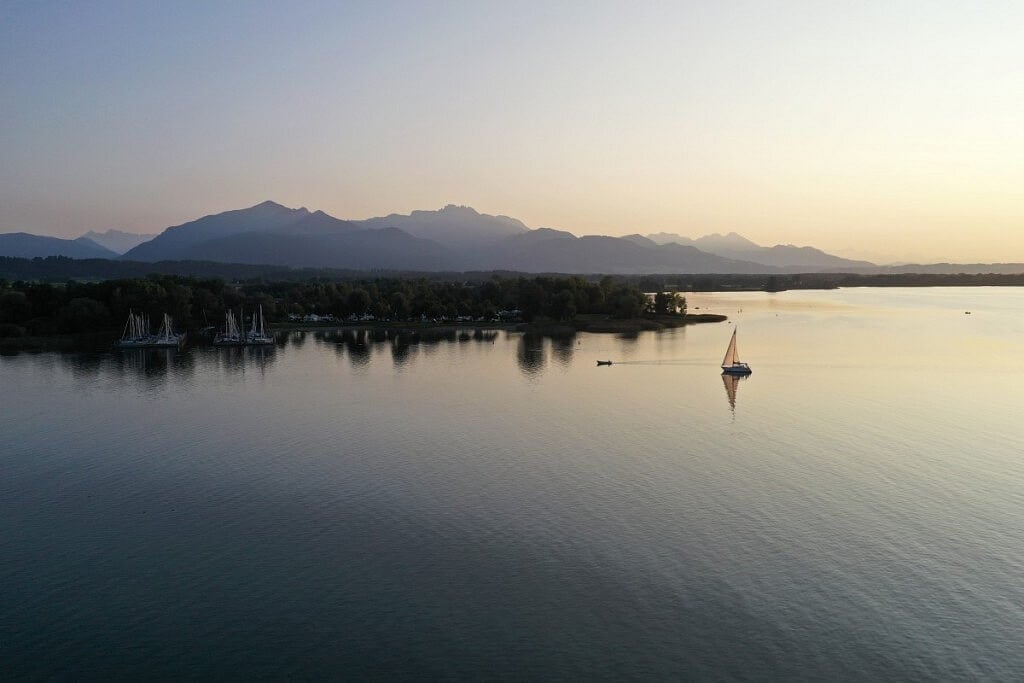 Königssee

Lake Königssee is located in the Berchtesgaden National Park. It is a bit further away from Munich but you can easily do a day trip to Königssee using a Bayern Ticket (Bavarian card). It is considered to be the most beautiful and touristic lake in Bavaria, and maybe even the entire Germany. To avoid the tourists, try to go there during the week, the earlier in the morning the better. Konigsee is surrounded by rocks and mountains so it is not possible to walk around the lake. Many people take a panoramic ferry ride and go to the other side of the lake.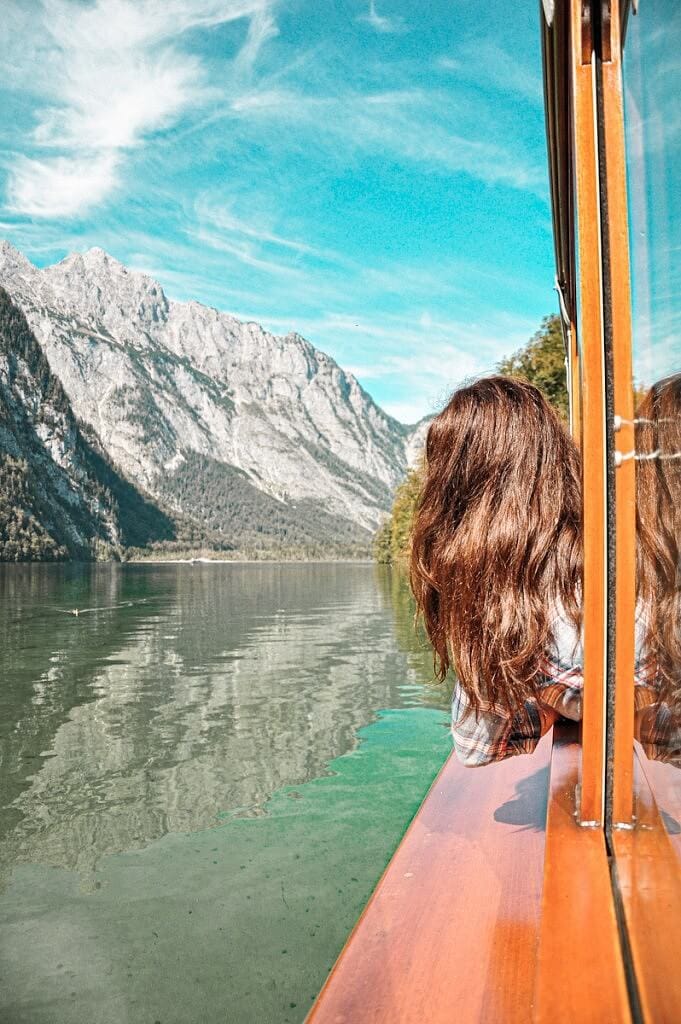 How to get to Königssee

Königssee is also reachable by train from the Munich Central Train Station. When taking a train, get out at Schönau am Königssee station and walk a couple of minutes following the signs.
Obersee
Obersee is a beautiful mountain lake very close to the famous Königssee. The only way to get to Obersee is by crossing the Königssee on a ferry. On the other side, you could walk a few more meters and get to the Obersee. If you have a few free days, I highly recommend staying in a mountain hut in the Berchtesgaden National Park and doing some hiking tours there. I promise an unforgettable experience and spectacular views. In the area, there are also some nice hotels if you opt for comfort and luxury.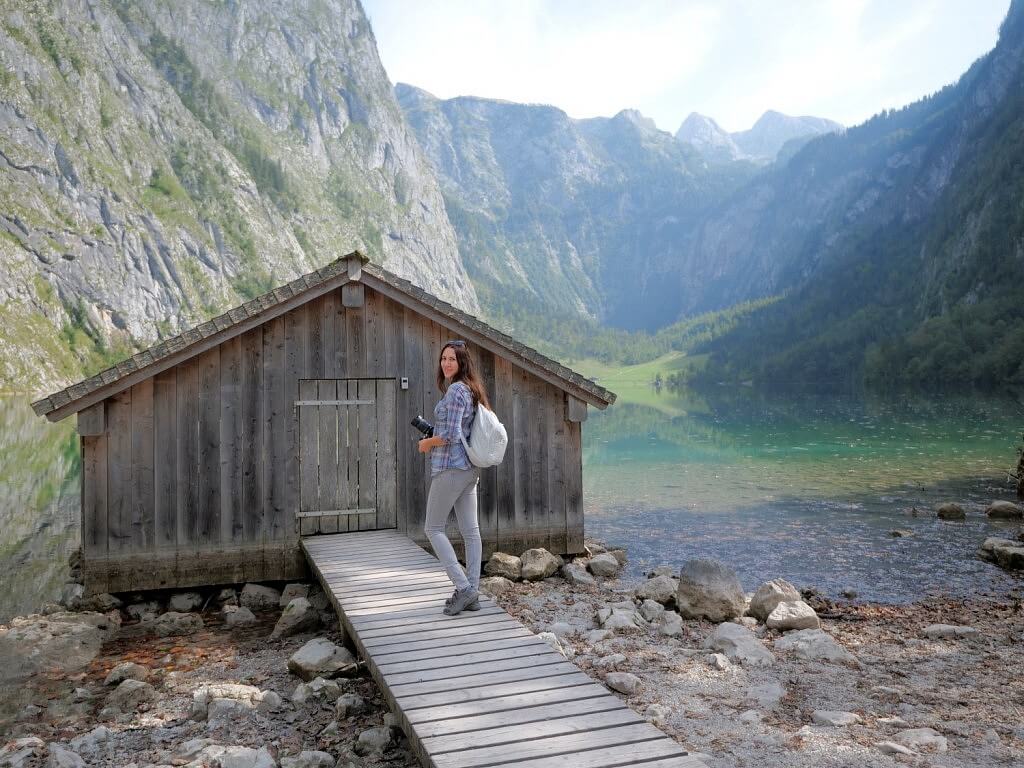 Sylvensteinsee

Sylvensteinsee is the only lake on the list not accessible by public transportation from Munich. If you have a car, it is only one one-hour drive from Munich. Sylvensteinsee is a popular lake for kayaking and stand-up paddling. In the hot summer months, you can of course also swim here. It is usually less crowded than the other lakes on my list and has very beautiful panoramic views.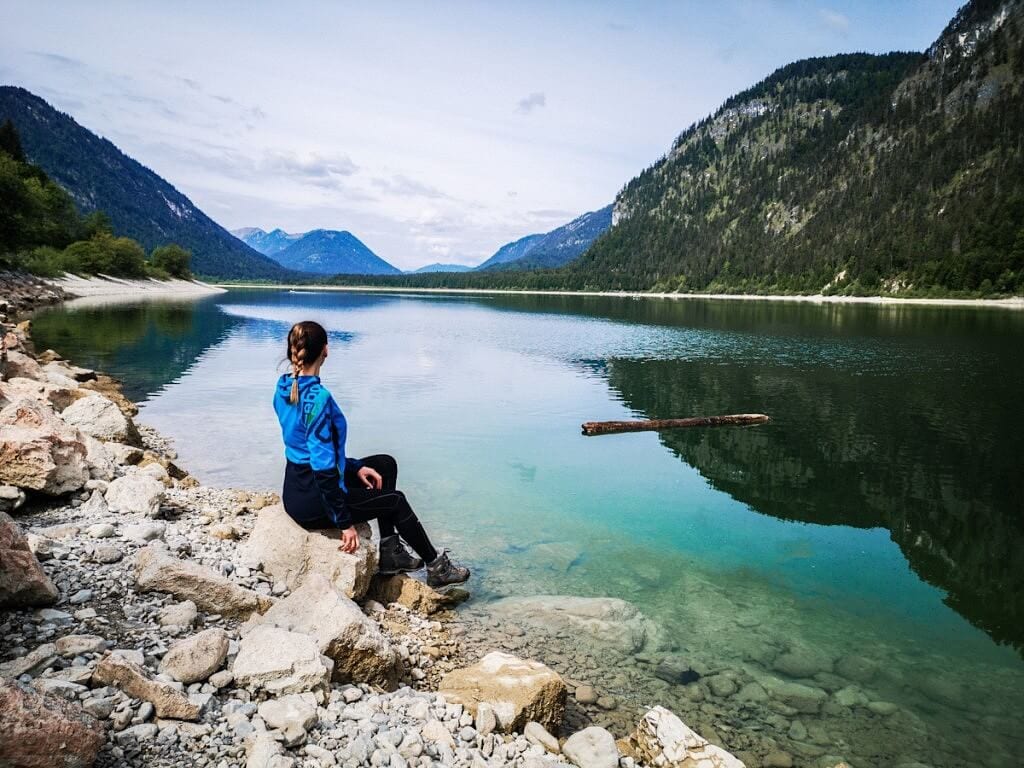 Walchensee

Walchensee Lake is also known as the Caribic of Bavaria because of its crystal-clear turquoise waters.  It is one of the deepest and largest alpine lakes in Germany. The peaks of Heimgarten and the Herzogstand are popular hiking destinations in the area with panoramic views over Walchensee and Kochelsee. Walchensee is about one hour away from Munich and accessible by train.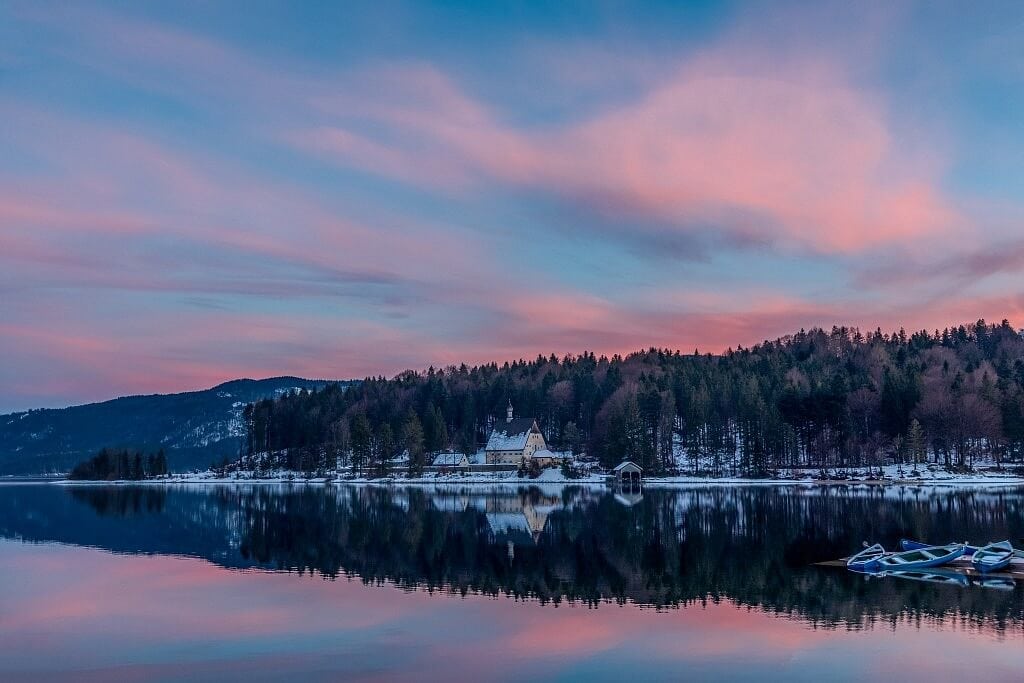 Eibsee

Eibsee is located at the base of Zugspitze, Germany's highest mountain. Is a fairytale lake surrounded by high snowy mountains. It is located about 100 Kilometers from Munich, close to Garmisch-Partenkirchen. Eibsee is the only lake on my list that is privately owned. I still can't understand the idea of how a lake can belong to someone, but anyway, it is open to the public and everyone can visit it.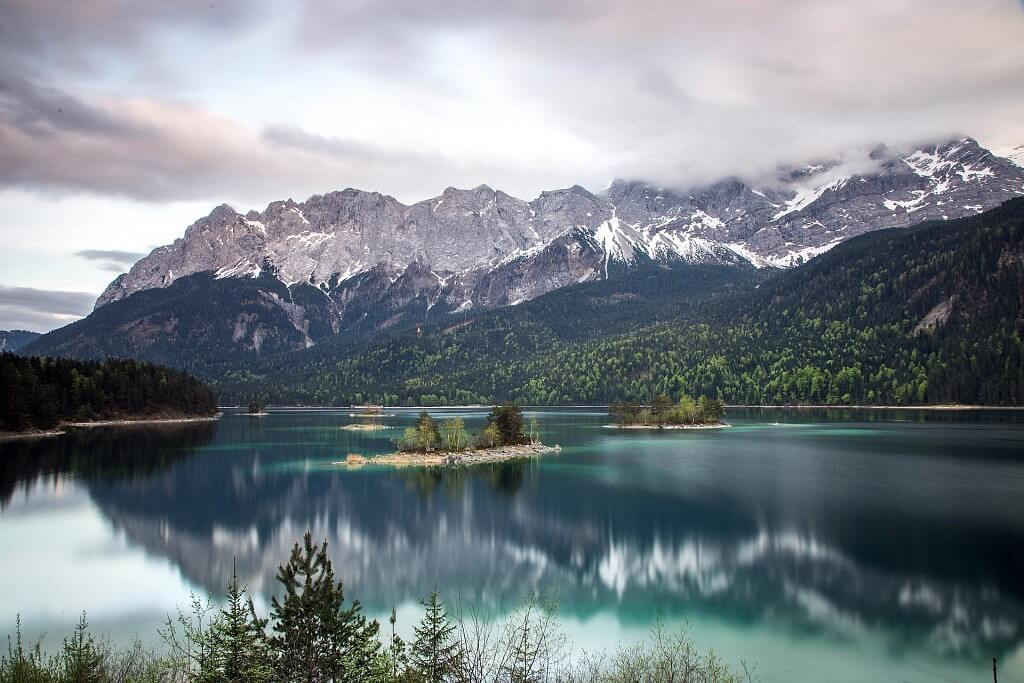 Hintersee

Hintersee is probably one of the most Instagramable lakes in the Bavarian Alps and at the same time one of the lesser-known ones. It is located near the beautiful Bavarian village Ramsau and only about 12 kilometers away from the world-famous lake Königsee. I have to admit that Hintersee is as beautiful as its famous brother Königssee but you don't have that amount of tourists there and you can have this breathtaking scenery all for yourself.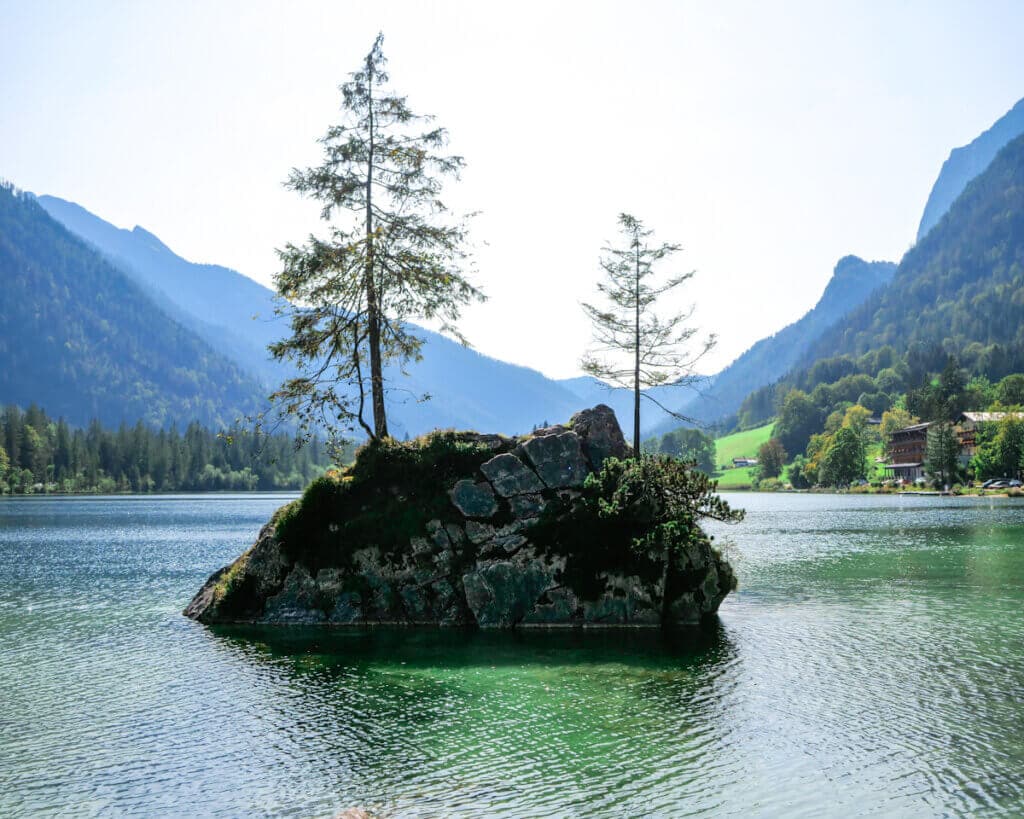 Please follow and like us: