Is Aqaba and the Red Sea in Jordan Worth Visiting?
Aqaba is the only coastal resort town and the biggest port of Jordan located in the south of the county bordering Israel and Saudi Arabia. It has 150 000 inhabitants and plays a very important role in trade and tourism in Jordan. Aqaba's strategic location at the northeastern tip of the Red Sea between the continents of Asia and Africa has made the Port of Aqaba a crossroads for trade throughout thousands of years.
Today, Aqaba together with Petra and Wadi Rum forms the golden triangle of Jordan for tourism and it is absolutely worth visiting. The city administration made it a low-tax and duty-free zone, attracting a lot of commercial activity and investments. So don't be surprised why prices here are generally lower than in Petra and other tourist hot spots in Jordan. So let's find out what other reasons make Aqaba worth visiting.
7 Reasons to Visit Aqaba and Top Things To Do
Go Snorkeling or Diving in the Red Sea
The Red Sea is known to be one of the best destinations in the world for snorkeling and diving. It has a very rich underwater life, crystal clear water, and colorful coral reefs. You can find here more than 450 species of fish and more than 127 types of coral formation. The waters of the Red Sea in Aqaba are calm and clear, making it a safe place for swimming, diving and snorkeling.
South of Aqaba 15 km towards the city center you will find Aqaba Marine Park. It is a protected area with a beautiful beach and all the amenities. The park has 19 diving and snorkeling sites and provides all the equipment. You shouldn't miss the chance to swim with turtles in the Japanese Garden.
Note: I have to warn you that some parts of the Red Sea in Jordan are not completely clean. Unfortunately from time to time, you will see plastic bottles popping up in the water. I hope this will change soon.
Take a Boat Tour
The best way to explore the coastline of Aqaba and get to the best snorkeling spots with fewer crowds is by taking a private boat tour. You can also combine it with sunset watching ( highly recommended).
Visit Aqaba Castle

Aqaba Castle, also known as Mamluk Fort, is a historic fortress dating back to the 16th century and used mainly as a military stronghold. The castle played an important role in the victory of the Arab Revolt and Lawrence of Arabia. The first version of Aqaba castle was built in the 12th century by Christian crusaders and later destroyed entirely and rebuilt by the Mamluk dynasty in the 1500s.
Shop in the Soak of Aqaba

Soaks have played a very important role in Middle Eastern culture for centuries and the soak of Aqaba is no exception. It has been an important hub for trade and social interaction. If you are staying in Aqaba, you should go shopping in the local soak and experience this important part of Arabic culture yourself. It is a great place to buy a few exotic spices or hand-made souvenirs and brush up your bargaining skills.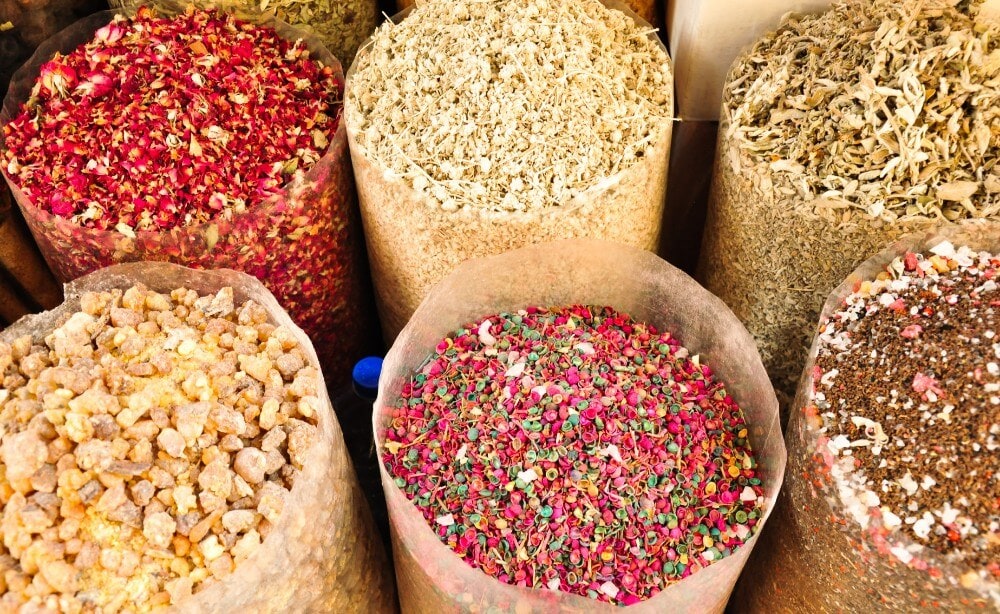 Explore the Remains of the Old City of Ayla
Ayla was an ancient Islamic city dating back to 650 AD, and according to historians, it was the first Islamic city that was built outside the Arabian Peninsula. Today you can explore the ruins of the ancient city of Ayla in the Northwest of Aqaba city center, including the remains of an old church and sections of the city wall, for free. If you stay in Aqaba for over a day, you should check it out. The site is quite small and you will be able to explore the ruins in less than an hour.
Have Fun in Saraya Aqaba Water Park
Saraya Water Park in Aqaba is Jordan's largest and the most picturesque waterpark located only 15 minutes away from Aqaba International Airport
This world-class waterpark has more than 25 slides featuring water-drenched versions of Jordan's most famous sites and offers a unique experience for the entire family.
Note: Make sure to bring sunscreen with you otherwise it will cost you a small fortune to purchase it directly at the park. Keep in mind the entry fees don't include water, a towel, a locker, or even a sunbed.
Chill in a Beach Club
There are several beach clubs in Aqaba where you can have a cold drink and just chill. For example, Berenice Beach Club and B12 Beach Club at Ayla offer luxury experiences and a seaside pool.
Getting to Aqaba
The best way to get around in Jordan and Aqaba is by car. If you are not afraid to drive, then renting a car is the best option to get to Aqaba and will give you the most flexibility. You can stop whenever and wherever you want. Jordan is a small county and you can easily drive from one part of the country to another within a few hours. Below you will find some examples.
Related Post
Distances to Aqaba
Amman to Aqaba – 335 km and 4 hours 15 minutes driving
Petra to Aqaba – 125 km and about 2 hours driving
Wadi Rum to Aqaba – 63 km and about 1-hour driving
Airports near Aqaba

The closest airport to Aqaba is the Aqaba Airport also known as the King Hussein International Airport located in the northern suburbs of Aqaba. Some of the well-known budget airlines which operate the Aqaba Airport are Ryanair, easyJet, and Wizz Air. Additionally, Royal Jordanian Airlines has multiple international flights daily to and from Aqaba. The King Hussein Aiport in Aqaba is the closest airport to Petra (100 km away) if you have only a few days to explore Jordan and its highlights.
Which is Better: the Red Sea in Aqaba or the Dead Sea?

Both Red Sea and Dead Sea are worth visiting but they offer totally different experiences. Aqaba offers cultural and historical heritage in addition to being a typical coastal resort town and having some of the best spots in the world for snorkeling and diving. The Dead Sea in Jordan, on the other hand, doesn't offer much except beautiful coastlines and nice hotels. Picking the right hotel is very crucial for your stay at the Dead Sea. You should pick one with a great pool and facilities because you won't be able to stay long in the waters of the Dead Sea due to excessive amounts of salt and minerals. It is of course very good for your skin and health, but overdoing it can cause more harm than good. Experts suggest staying no longer than 10 minutes at a time in the waters of the Dead Sea.
How Long Should You Stay in Aqaba?
While Aqaba has a few historic sites and great beaches for swimming and snorkeling almost all year round, its tourist infrastructure is not as developed as the Red Sea resorts in Egypt. That's why I wouldn't recommend staying here for longer than 2-3 days.
Best Time to Visit Aqaba
The best time to visit Aqaba in Jordan is in Spring from March to May and in Autumn from September to November. Spring and Autumn have milder temperatures compared to summer months and drier compared to Winter months.
July is the hottest month in Aqaba with an average temperature of 33°C (91°F) often reaching 40°C and the coldest is January at 14°C (57°F). Water temperature in the Red Sea is warmest in July, August, and September reaching on average 25°C (77°F). The best month overall both for swimming and sightseeing in Aqaba is September.
Final Words: Is Aqaba a must-see in Jordan?
No, in my opinion, Aqaba is not a must-see site in Jordan. If you want to have a luxury beach vacation on the Red Sea with clean beaches and high-end hotels, you should visit other Red Sea resorts such as Sharm-El-Sheikh in Egypt or Eilat in Israel. That being said, I recommend staying a day or two in Aqaba to rest and swim in the Red Sea after spending days in the desert and the heat of Wadi Rum and Petra. It can be a nice starting or finishing point for your Jordan road trip.
Related Posts
Please follow and like us: